​East Jerusalem schoolkids act out murder of Palestinian by IDF soldier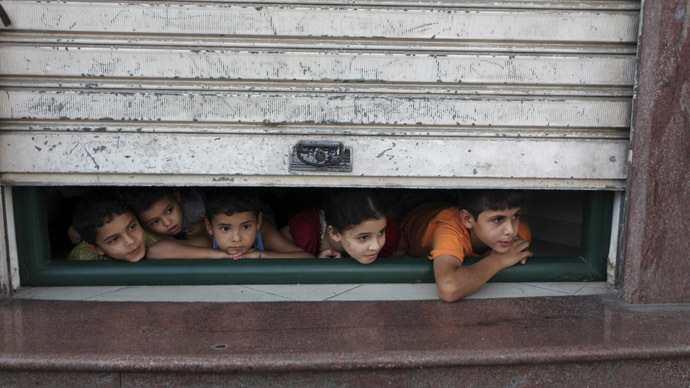 A kindergarten in East Jerusalem has come up with a controversial play which showed a kid dressed as IDF soldier "killing" a Palestinian boy with a gun. The supporters of the "victim" then cover him in a Palestinian flag.
The play took place in a kindergarten at the Dar al-Hekma private school in Beit Hanina, a Palestinian neighborhood in East Jerusalem, the Arabic-language Himma News reported. The site posted a video of the performance but soon deleted it. It was later uploaded by the Jerusalem Post.
READ MORE: Israeli serviceman shoots 5yo Palestinian in the face (GRAPHIC IMAGES)

In the video, a kindergarten pupil dressed as an IDF soldier takes another boy, apparently a Palestinian, from the crowd. He explains to him something and then "shoots" him at close range.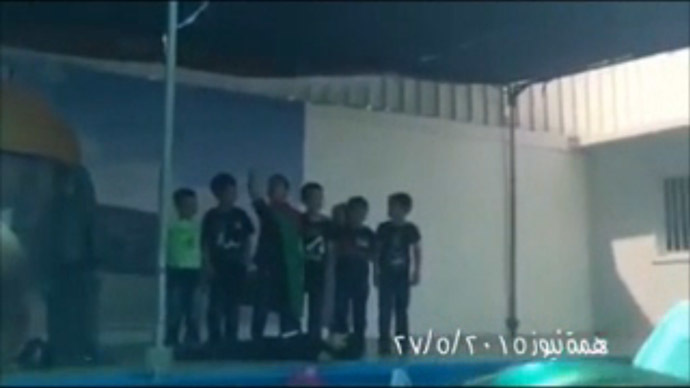 Then kids playing Palestinian supporters are seen running to the victim, grieving the murder of their fellow comrade. They later cover him with a Palestinian flag.
Girls in veils are also seen in the video. They are yelling that Palestinian prisoners in Israel are spending their best years in prison but will, with the help of God, kill all the collaborators and "occupiers."
READ MORE: Netanyahu demands Palestinians stop anti-Israel 'campaign', return to negotiations 'without preconditions'
"The collaborator is a traitor! He sold himself, his people, and his homeland!"the girls are heard saying, as cited by Jerusalem Post.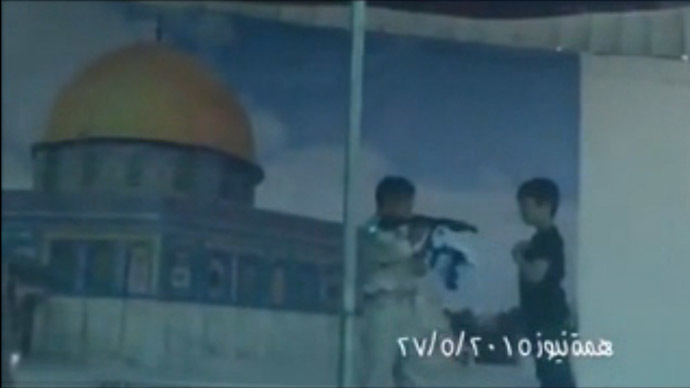 The paper says that the background music for the play is a song by Ferkat al-Walad, a band which is known for promoting jihadist values.
The Dar al-Hekma school, which apparently concentrates on Palestinian-Israeli relations, is now under investigation from the Education Ministry, which says that it views the incident "very seriously."
The incident "will be reviewed at the district level. The office will operate in accordance with the findings of the review," it said in a statement.