'Tortured' Charlie Hebdo cartoonist resigns, magazine faces money squabbles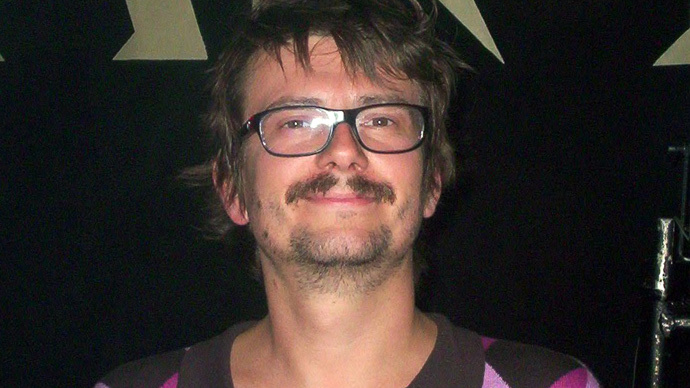 A cartoonist at French satirical weekly Charlie Hebdo is resigning, saying that working without his killed co-workers is "torture." Another staff member is reportedly to be fired for criticizing management on how it handles multimillion-euro donations.
Renald Luzier was the man who drew the first cover of the newspaper after the January 7 massacre, in which 12 people were killed at Charlie Hebdo's offices. In an interview with daily newspaper Liberation he said he will leave in September, because carrying on after losing colleagues to the attack by Islamist gunmen was "torture."
Earlier Luzier said he would no longer draw cartoons of the Prophet Mohammed, a character he no longer has interest in.
The cartoonist narrowly dodged the Charlie Hebdo massacre, oversleeping in the morning and coming in for work 30 minutes late.
Another employee of the newspaper may be forced to leave soon. Last week Zineb El Rhazoui, A French-Moroccan columnist at the weekly – who had received death threats over her articles attacking Islamic extremism – was summoned by the management for a preliminary dismissal hearing, she said.
READ MORE: Charlie Hebdo cartoonist: 'I will no longer draw Mohammed'
Rhazoui was suspended and believes the reason is the criticism she voiced over how the newspaper manages some 30 million euros that Charlie Hebdo received in donations after the attack, Radio France Internationale said.
She and 14 others of the weekly's 20-strong staff wrote on open letter warning against succumbing to the unexpected fortune. They called for a trust fund to be created that would ensure the newspaper's survival for the next 30 years.
In a statement Friday, the management denied retaliating against Rhazoui. She was suspended over "a number of incidents" and was called for an interview to "remind her of her minimum obligations to her employer," a spokesman for the newspaper said.
"You can't criticize people for not being well and not being good workers, we're living in chaotic conditions," she told in an interview with Le Monde magazine. "It's impossible to do reporting when you are under police protection."
The newspaper is now owned 40 percent by the family of former editor Charb, one of the victims of the January attack, 40 percent by new editor Riss, who survived it, and 20 percent by financial director Eric Portheault.
The owners said a special commission will determine the fate of the donations.
You can share this story on social media: