119 Lives Unlived: RT's Paula Slier follows path of her Holocaust victim relative in new documentary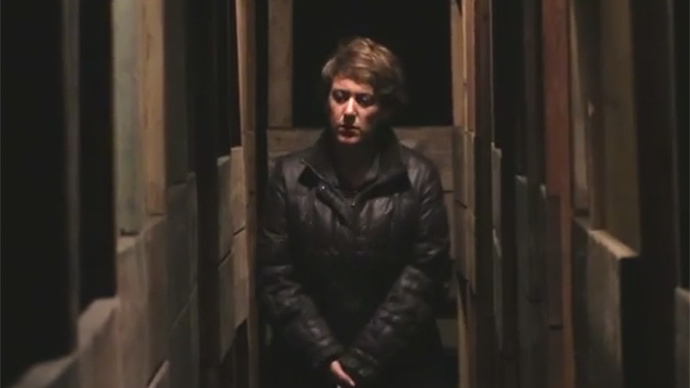 Found by chance, old letters once written by young Flip Slier have taken RT journalist Paula Slier on a personal mission to follow her relative's last path from home to a Nazi death camp and learn the fate of 119 family members exterminated during WWII.
"One of the houses in Vrolikstraat in Amsterdam, which was actually the apartment [which] belonged to Flip's parents, has been renovated. The roof of the toilet was knocked down as was the whole apartment. And a box of letters came tumbling down to the floor. And those were the letters that were written by Flip Slier," explains Paula, who has served as RT's Middle East Bureau Chief since the channel started broadcasting in 2005, during a new documentary to be broadcast on Wednesday.
"He was gassed in Nazi concentration camp Sobibor in Poland. But I knew very little else about him. I returned to the city of his birth, to tell the story of his death."
Born in 1923, Philip – Flip was a diminutive – was 17 when the Netherlands surrendered to the invading Nazi army. Within two years, he was sent to a labor camp. It is here, hands callused from digging canals, but with access to paper and a pen, he sent the majority of the letters to his parents.
The letters alternate between youthful optimism and a sense of foreboding.
"Pa and Ma, I have a sense that something is going to happen soon. Thousands and thousands are dying. But we have to keep our courage up. Flip," he wrote on July 13, 1942.
He was not wrong.
As the Final Solution to exterminate Jews was set in motion, Flip decided not to board the train to a transit camp, which – as he might have suspected – was only a stopping point to the death factories of Auschwitz, Treblinka and Sobibor.
Instead, he escaped, and with the help of ordinary Dutchmen obtained fake documents, and lodgings, where he was concealed from the Gestapo. Using disguises, he braved the streets of Amsterdam to reunite with his parents.
He also believed that he was going to buy his way out of war-torn Europe, like many other Jews, who headed for the US and South America.
"He was supposed to meet someone to the central train station in Amsterdam, who was going to help him get to Switzerland and freedom. But, instead he was betrayed, he was captured, he was arrested by the Nazis. And from here he was put on the train. And there was just a one way ticket," Paula says. "It was one way ticket to the East."
READ MORE: RT's Paula Slier from Auschwitz: 'We each take from the Holocaust something personal'
From here, Paula Slier charted the grimmest parts of the journey – meeting with the grandson of Auschwitz commandant Rudolf Hoess, and spending a night at a death camp herself. Now, the letters from Flip become more infrequent, but filled with an irrational sense of hope.
In one, sent from a German transition camp he writes: "Dear parents, I hope that we will all be together again soon and everything will shortly be behind us. A big hug and greetings by your Flip."
Within a month, on April 9, 1943 he would be dead. Two months later so would be his parents. Slier found out that 119 members of her family died at the hands of the Nazis in World War II.
"When you start to make a journey to discover who your family was you have a responsibility to be the witness to that story," says a tearful Paula Slier at the end of her documentary. "And so a hundred year from now nobody could turn around and say: 'This never happened, the Holocaust never happened'."
Watch Paula's story in '119 Lives Unlived' documentary which will premiere globally on RTDoc and RT International on May 20.