'Running can cause virginity loss': Aussie Islamic school refutes allegations of odd claim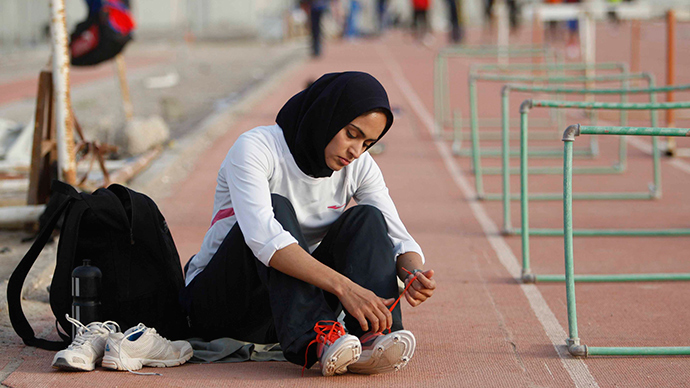 An Islamic college in Australia is denying allegations its principal forbade female students from running in a cross-country race because he was convinced they would "lose their virginity."
The claims come from a former teacher who wrote to Victorian state Education Minister James Merlino alleging that Omar Hallak, the principal at the Al-Taqwa school, believed girls could lose their virginity by running excessively.
Merlino told reporters on Thursday the Victorian Registration and Qualifications Authority was investigating the allegations.
The school issued a statement on Thursday to refute the claims.
"Contrary to reports in the media, female students at Al-Taqwa college participate in all range of sporting activities such as track and field (including running over a range of distances, long jump, high jump, shot put, discus, athletics), basketball, cricket, hockey, tennis and netball," it read, according to the Guardian.
It goes on to say that, aside from a lack of parental consent, nothing could stop the girls from participating.
"We do not believe that running excessively may cause female students to lose their virginity or that sporting injuries could render them infertile," the statement went on, dispelling any doubts about the school's knowledge of elementary biology.
Citing an ongoing investigation, the school declined to comment further.
Al-Taqwa College schoolgirls pen handwritten letter to principal after bizarre running ban: http://t.co/WOyFOnTEIbpic.twitter.com/dwJUBwTKRr

— Daily Life (@DailyLifeAu) April 23, 2015
A press conference with Merlino followed, where he confirmed the receipt of the initial complaint against Hallak. The education minister said it was within the investigators' authority to freeze registration and send out a letter to children's parents in case the allegations turned out to be true. No concrete time frame has been given, but Merlino did not expect the investigation to last long.
"There are minimum standards schools are required to meet," he told reporters. "That involves governance, that involves financial [requirements], that involves ensuring the curriculum is correct."
"Let me be clear: when the school bell rings, male and female students should get exactly the same treatment and access to opportunities. It's as simple as that."
Merlino's federal counterpart, Christopher Pyne, added that once regional authorities have had a chance to look over the results of the investigation, the Australian government will take over to "consider the appropriate response."
"These are very serious and disturbing allegations and the Australian government is taking them very seriously," he added.
Australia is undergoing a tumultuous period, reflecting global developments with regard to the perceptions of Islam and its place in everyday Western cultural life. In the background of controversies over cultural clashes, police raids have been taking place on terror suspects inspired by the Muslim faith.
As ISIS rampages through the Middle East, Australia remains on high alert for radicalized youths back home. Earlier this week, police foiled an alleged plot to attack commemorations of the centenary of ANZAC Day, April 25, the most solemnly-observed national holiday.