Over 50% Europeans do not trust mainstream media coverage of Ukraine crisis - poll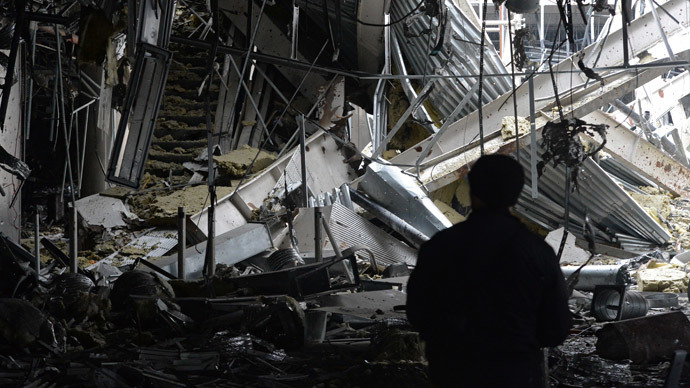 The majority of Europeans - UK, French, German and Greek residents among them - distrust mainstream media coverage of the conflict in eastern Ukraine, a recent poll targeting over 4,000 people, reveals.
Greeks appear to have showed the least faith in their domestic media, with a total of 76 percent saying they were 'fairly' or 'totally distrustful' of mainstream reports on Ukraine. In Germany, the same opinion was shared by 57 percent of respondents.
Britons, on the other hand, have great trust in the mainstream media's handling of the situation. As many as 55 percent of respondents stated they put a fair amount of trust in the coverage of events in eastern Ukraine by British media. Some 33 percent said it was biased, however.
In France, 47 percent of respondents said they don't trust the Ukraine conflict coverage.
Most Europeans mistrust mainstream #media biased coverage of #Ukraine crisis http://t.co/SqUfcLhLQA#pollpic.twitter.com/Peel5aj33a

— Sputnik (@SputnikInt) April 21, 2015
An average of 54 percent of the European residents put little or no trust in how mainstream media cover the Ukrainian conflict. According to the poll, 39 percent of respondents said they had "not very much" trust in mainstream media when it comes to reporting on the Ukrainian crisis "accurately and fairly," while 15 percent of all respondents stated they had 'no faith at all' left in respect to such media reports. Only according to four percent the reporting was trustworthy.
The survey, which was carried out from March 20 to April 9, 2015 was conducted by the British ICM Research agency for Sputnik News.
READ MORE: US military instructors in Ukraine undermine Minsk peace deal – Moscow
The Ukrainian conflict began April 2014 after Kiev sent troops to Donetsk and Lugansk Regions as people there refused to recognize the new coup-imposed authorities in the capital. A year of fighting in southeastern Ukraine has resulted in over 6,000 deaths, including score of civilians, according to rough UN estimates. Many say that in reality, these figures might be much higher.
Kiev, along with its Western allies, has pointed the finger at Russia, alleging it provided support for anti-government militias. Moscow has repeatedly denied such allegations. Russia's Foreign Ministry said that the US has been working to undermine the February Minsk peace deal by sending military instructors from the US, UK and Canada to Ukraine to train the troops from Ukraine's National Guard.
"This prompts the question: Do they – in Washington, London and Ottawa – understand whom are we talking about? As they are the same Ukrainian ultra-nationalists from volunteer battalions who wore Nazi emblems and smeared themselves with the blood of women, children and the elderly during reprisal raids in Donbass [southeastern Ukraine]," Russia's Foreign Ministry's spokesman Aleksandr Lukashevich said last week.
You can share this story on social media: