'Mobilegeddon': Google to rank mobile-friendly sites higher in search results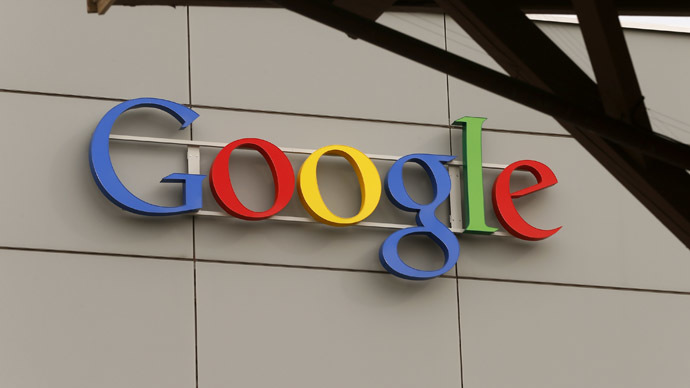 Forty percent of those reading this are likely doing so on the go – and that's why Google is changing its algorithm to favor 'mobile-friendly' sites. Business owners are crossing their fingers that the tech giant's formula won't negatively impact them.
Sites with text too small to read on a mobile device and those with links too close together are among the reasons why some websites will fall down on the ranking list. Websites that load slowly on mobile devices, as well as those not easily accessed by scrolling up and down, will also take a hit.
Consequently, those sites can expect to see a dramatic reduction in online visitors.
"Some sites are going to be in for a big surprise when they find a drastic change in the amount of people visiting them from mobile devices," Itai Sadan, CEO of website-building service Duda, told Business Insider.
Microsoft and the European Union are among those sites likely to be negatively affected.
READ MORE: EU formally charges Google over search 'abuse'
In a world where businesses fight to appear on the coveted first page of search results (often paying significant amounts of money to search engine optimization companies) the move is expected to make waves online.
In fact, some search engine ranking experts have called the potential fallout 'Mobilegeddon.'
But the move shouldn't come as a total shock. Google has been urging sites to cater to mobile devices for years, due to the ever-rising popularity of smartphones and tablets.
However, despite a rise in mobile internet browsing, PCs still lead the pack. According to research firm StatCounter, 62.4 percent of global browsing in April took place on a PC. A total of 31.7 percent took place on mobile phones, and tablets were used for 5.8 percent of browsing.
But desktop internet browsing is, in fact, on the decline. It dropped from 85.6 percent in April 2012 to 70.5 percent in April 2014, with mobile use increasing and tablet/console browsing remaining steady.
The tech giant announced its plans two months ago, creating a step-by-step guide to be used by websites wishing to remain on Google's good side.
"This change will affect mobile searches in all languages worldwide and will have a significant impact on our search results," Google said at the time.
But despite the warning, many say small businesses – many of which haven't had the funding or need to launch mobile-friendly sites – will feel the hit.
"A lot of small sites haven't really had a reason to be mobile friendly until now, and it's not going to be easy for them to make the changes," said Matt McGee, editor-in-chief for Search Engine Land.
Those wishing to check whether their site is deemed 'mobile-friendly' by Google can enter their web address here.
Google has experienced its fair share of backlash in the past, following similar shifts to its algorithm. Changes in 2011 and 2012, focused on weeding out misleading websites, were met with criticism from many site owners who claimed the move unfairly demoted them in search rankings.