​'We don't want an invasion': Second Italian state refuses ministry request to house migrants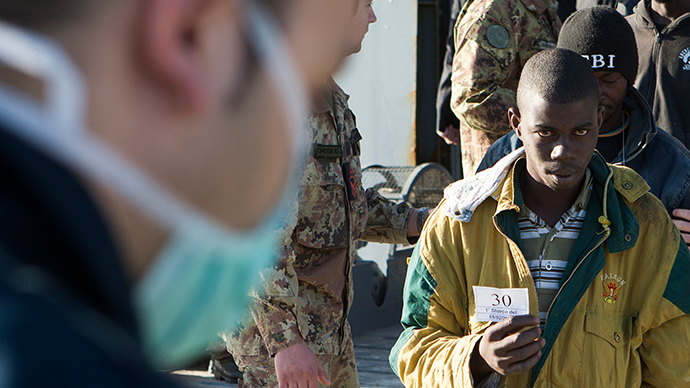 The Italian state of Lombardy is making headlines for refusing emergency accommodation to migrants, after a request was submitted by the Interior Ministry. It's the second region to do so after Veneto.
The ministry appealed to Lombardy, Piedmont, Veneto, Tuscany, Emilia-Romagna, Campania, Puglia, Lazio and Marche to allocate several thousand places to house new arrivals – some, more than others. But not everyone is excited about the prospect.
The reason, according Roberto Maroni, the president of Lombardy and founder of the anti-immigration Northern League told TGCom24, is that "we don't want an invasion."
The same message was voiced by Luca Zaia, who said there is "no space" for them.
In stark contrast to the two states, Basilicata promised it would "double the number of migrants," President Marcello Pitella said. The same commitment was voiced by Bologna mayor, Virginio Merola, in the state of Emilia Romagna:
"In my opinion, given the extent of the number of arrivals, we need an effective change of pace in order to give a useful solution to those who arrive in our country, as well as to change the climate of exasperation agitated by the xenophobic right," he said.
The comments come amid heated European debate over immigration, which is particularly salient in Italy – its coast is easily accessible from Africa, where some 8,500 migrants had to be rescued and housed between Friday and Monday. And on Sunday, a tragedy claimed the lives of about 400 people when their boat capsized off the coast of Libya. Transportation is often less than ideal in these situations.
Matteo-Renzi's government gets a lot of heat from the opposition for what they see as pandering to refugees displaced by war. They also say his policies encourage others to cross over.
"It is an absolute disgrace that the government, instead of repelling the invasion of clandestine immigrants, thinks to appropriate thousands and thousands of beds, giving in to the invasion," the Local quoted Maurizio Gasparri as saying. He is the leader of the center-right Forza Italia party.
Matteo Salvini, who heads the Northern League, echoed the sentiment, calling on all officials to "say no, with every means, to every new arrival." He even suggested occupying every possible type of accommodation in the cities, if it means repelling "alleged" refugees, according to one of his Facebook posts.
Still, the EU has been mulling the setting up of a naval blockade of Libya, which is suffering some of the worst carnage since the fall of Libyan leader Muammar Gadaffi.
Western powers have warned recently that Islamists have easy access to Libya and this is incredibly dangerous, as with thousands of immigrants arriving weekly, it would be next to impossible to pick out security threats.