'United front to stop fascists': WWII veterans in plea to prevent 'rewriting of history'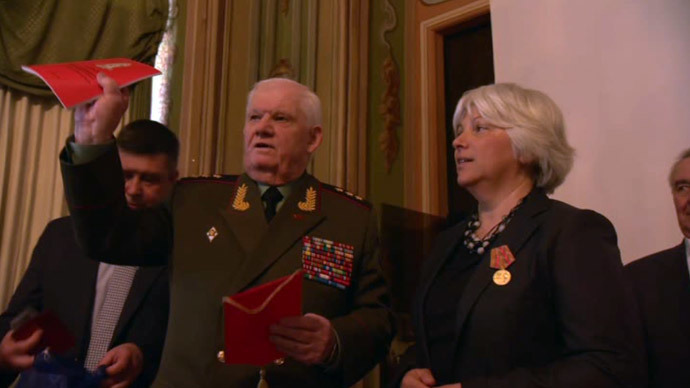 A Second World War veteran's forum in Slovenia has called on the world to prevent the spread of a "cancer" that is attempting to rewrite history and to revive fascism.
READ MORE: History lesson? Poroshenko says 'Hitler & Stalin started WWII, wanted to divide Europe'
Veteran organizations of Russia, Ukraine, Poland, Slovenia, Bulgaria, Montenegro, Serbia, Bosnia and Herzegovina and several other European countries gathered in the Slovenian capital on Friday to share their experiences.

The result of the conference dubbed "The lessons of the Second World War and contemporary society" became a memorandum that called for veteran's organizations to come out in a "united front" and preserve the national identity of Slavic cultures.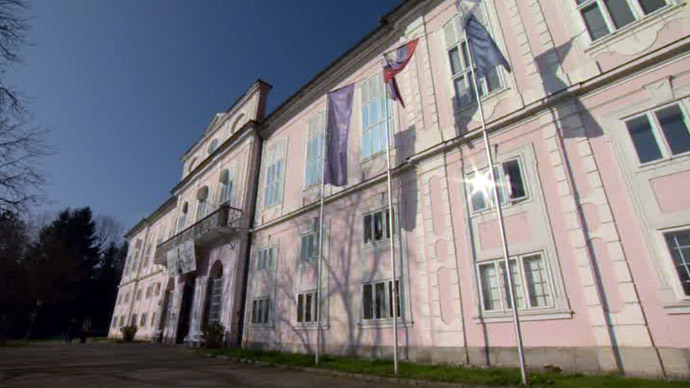 "There is only one way to fight the attempts to rewrite history and to stop the revival of fascism in the modern society, which is by speaking out against the spread of this 'cancer' in a cohesive way," Colonel General Vladimir Grebenyuk, co-chairman of the Russian veterans' union, said.
READ MORE: Ukraine bans Communism & Nazism, celebrates UPA nationalists as 'freedom fighters'
"The resurrection of fascism and Nazism brings great trouble to the peoples. If we let this continue, many nations will suffer – and a new gateway could open to unleash a new war. The manifestation of Nazism and fascism is evident in many countries, including Ukraine," Grebenyuk added.
READ MORE: Ukraine's neo-Nazi leader becomes top military adviser, legalizes fighters
Mikhail Shvydkoi, a former Russian Minister of Culture, said, "I fully realize that but for the heroic deed of the great Slavic peoples and the great Soviet nation during the Second World War, I wouldn't have been born – and we, the people born after the war, should be grateful for the mere fact that we are living."
The conference was dedicated to the 70th anniversary of the Allies triumph in the Second World War and participating veterans believe they have the opportunity to project "a message to future generations", as they remember their experiences during World War II.
READ MORE: Dark past: Latvia blocks Nazi Holocaust exhibition in Paris due to image fears
Last week, 25 foreign leaders and several international organizations confirmed their intention to take part in marking the 70th anniversary of the conclusion of the Great Patriotic War, as it is known in Russia. It will take place in Moscow on May 9, the head of the Kremlin administration Sergey Ivanov said.

The Soviet Union lost over 11 million soldiers during the war, constituting the single biggest death toll amongst the Allies, who were fighting Nazi Germany. Military parades to mark the victory in the Second World War are to take place on the streets of 26 Russian cities.
READ MORE: 'Our youth not listed among war losses': RT interviews 70 WWII witnesses
You can share this story on social media: