Palestine gets ICC membership, opening door to Israel war crimes prosecution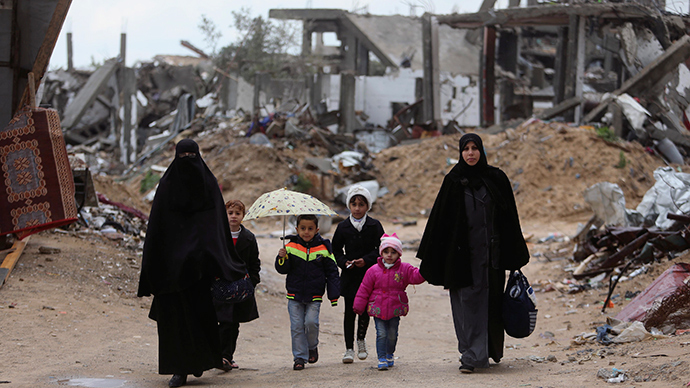 Palestine is soon to have its day in court, after securing long-awaited membership at The Hague. Plagued by constant setbacks to a peace deal with Israel, the ICC newcomer wants to see Tel Aviv on the stand for alleged war crimes in Gaza.
Palestine's Minister of Foreign Affairs arrives at #ICC, as #RomeStatute enters into force for Palestine pic.twitter.com/rzLTi4qqEd

— Int'l Criminal Court (@IntlCrimCourt) April 1, 2015
The April 1 accession to the International Criminal Court is the most substantial step to date in Palestine's international legal campaign to seek justice for Israel's operation 'Protective Edge' last summer, in which thousands of civilians were killed.
Shortly before the summer assaults, Israel insisted that Hamas was firing rockets into its territory and answered with massive bombardment, complete with a ground phase that saw destruction on a scale not seen for decades. After 50 days, a ceasefire was agreed upon.
Speaking to RT, ICC spokesman Fadi El Abdallah said that Palestine now gets all the same rights as well as obligations that member countries have. He also added that the "ICC jurisdiction of Palestine has already started because Palestine had made a declaration accepting the jurisdiction of ICC with retroactive effect starting from 13 of June 2014. And based on this declaration the ICC prosecutor has already started a preliminary examination to decide whether or not the legal criteria are met to open investigation."
ICC membership has been years in the making. It comes after Palestine gained UN observers status, followed by an increasing number of European countries recognizing them as an independent state or considering it. Israel's operation tipped the balance in the Palestinians' favor.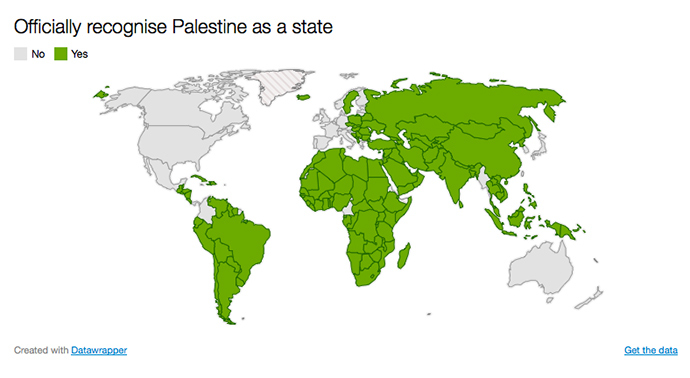 READ MORE: Israel, US 'boycott' UN session on Gaza conflict
It remains unclear how soon Palestine will be filing complaints against the Israelis, but an initial probe into war crimes by both sides is already in progress. The deadly July-August assault on Gaza has never been subject to a thorough, independent investigation, and the occupation of disputed territories and settlement-building by Israel is also ongoing.
"The legal and technical committees have been extensively working on finalizing the two files" on Israel's summer operation and its illegal settlement building, Saeb Erekat, the chief Palestinian negotiator in peace talks with Israel, told reporters.
The Palestinian Liberation Organization also issued a statement on Tuesday, saying the decision to join the ICC "reflects Palestine's unwavering commitment to peace, universal values, and determination to provide protection for its people and hold those responsible accountable for the crimes they have committed."
It further said the "State of Palestine has decided to pursue an internationalization approach to achieve the long-overdue inalienable rights of the Palestinian people and to put an end to decades of colonization, dispossession, forced displacement and massacres, including the 2014 aggression against the Palestinian people in the occupied Gaza Strip."
But will the opportunity at the ICC mean that Benjamin Netanyahu's government will actually be tried, or will the case result in an added strain on the relationship between the two? In March, Palestinian leaders showed disapproval with Israel's failure to comply with a number of bilateral agreements, and voted to suspend all forms of security coordination with Tel Aviv, a step that many fear will further escalate tensions.
READ MORE: Palestine to suspend security coordination with Israel
Militant group Hamas is also liable for prosecution by the ICC, which will carry out a full investigation into the summer events, pending the results of the current ongoing probe. ICC Prosecutor Fatou Bensouda said in January: "A preliminary examination is not an investigation but a process of examining the information available in order to reach a fully informed determination on whether there is a reasonable basis to proceed with a (full) investigation."
The ICC currently has more than 120 members, with Palestine the latest to join. Israel, however, is not a member of the Roman Statute of the ICC, fearing it would open the country up to manipulations and political pressure from other members.
Joining the ICC opens up possibilities: the Palestinian leadership can not only take the Israelis to task for their summer campaign, they can also challenge the Jewish state's continuing settlement building beyond the Green Line as a war crime. Israel's settlement building has been condemned by the international community, including the UN.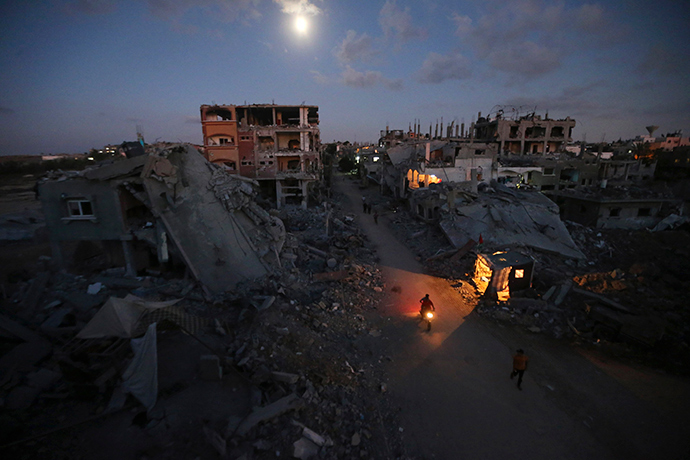 "The Palestinian authority must do something to try and protect its people against the ongoing occupation of both East Jerusalem and the West Bank, and the ongoing attacks on Gaza," Fra Hughes, director of Palestine Aid, told RT.
"The settlements themselves on the occupied Palestinian territories are a war crime under international legislation. No occupying force is allowed to move its civilian population into the disputed territories… A demand that the Palestinians knock down their own homes to make way for illegal settlement homes is definitely a war crime worth investigating," Hughes points out.
READ MORE: Netanyahu: Israel 'won't let its soldiers be dragged' to ICC
Israel considers any accusations leveled at it as an outrage and says it will not allow "Israeli Defense Forces (IDF) soldiers and officers be dragged to the International Criminal Court in The Hague." The ICC has no authority to arrest suspects in Israel, but it could issue arrest warrants making it difficult for Israeli officials to travel abroad.
Many in the EU and the world at large have spoken in favor of a two-state solution for Palestine and Israel. In February 2014, a number of European companies called for a boycott of Israeli goods – an "outrage" Netanyahu compared to Nazism.
READ MORE: Israeli PM brands boycotters 'anti-Semites,' bent on 'destruction of Jewish state'
But admitting to the existence of a Palestinian state does little, when Netanyahu has made it clear that Hamas will never walk the streets of East Jerusalem while he's in power. He did edit the assertion later, in an interview to MSNBC, shortly after achieving victory in the elections this March. "I don't want a one-state solution. I want a sustainable, peaceful, two-state solution, but for that, circumstances have to change," he said.
#ICC welcomes Palestine as a new State Party http://t.co/jLoqJEYqawpic.twitter.com/v2sB6joNUQ

— Int'l Criminal Court (@IntlCrimCourt) April 1, 2015
The United States, Israel's most ardent backer in the last half-century, have also backtracked lately. Relations between the Obama administration and Israel appear to have cooled down after Netanyahu addressed the US Congress with a speech criticizing Washington's nuclear talks with Iran. Even Netanyahu's going back on his two-state solution statement didn't impress the White House, whose press secretary Josh Earnest called his position "cynical" and accused him of "divisive election day tactics."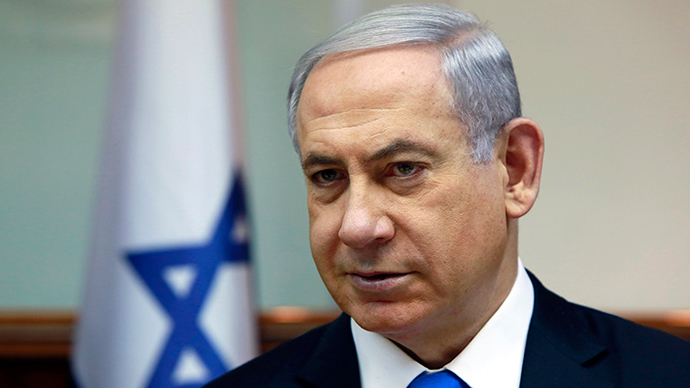 READ MORE: Israel, US 'boycott' UN session on Gaza conflict
Israel cut off millions of dollars in monthly tax it collects for the Palestinian Authority when it became clear Palestine would join the ICC. Palestine denied the rumors that it had agreed in exchange for not filing any complaints.
"Taxes have nothing to do with our ICC approach. The ICC train already departed," Xavier Abu Eid, a spokesman for Palestine Liberation Organisation, said, according to AFP.
The occupation of Palestinian territories continues. A fresh study by British NGO Action on Armed Violence has revealed disconcerting figures following the summer fighting – a 500-percent increase over the last nine years of the chances of getting hit by Israeli artillery in Gaza. The NGO's report reveals that rather than decreasing the risk of civilian deaths from Israeli explosive weapons, the IDF's rules regulating such practices have been relaxed since 2005.
You can share this story on social media: