New texting app allows users to 'un-send' messages, guarantees privacy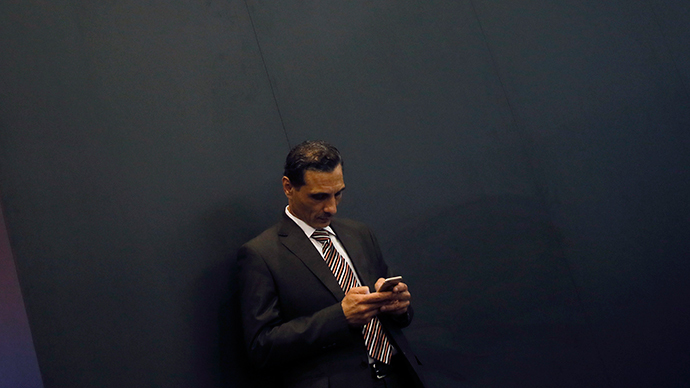 A new server-less mobile app has been developed as an answer to "text regret." It enables users to delete unwanted messages while maintaining privacy with advanced encryption algorithms.
RakEM differs from a series of other messaging apps that store data, as its technology is server-less and is direct device-to-device, thus eliminating the possibility of data storage or mining. Announced by its developer Raketu on Tuesday, it is now available to download for iOS and Android, free of charge.
READ MORE: 'Cheating on me with Twitter!' Smartphones ruining sex lives, study suggests
The reciprocal message deletion is an attractive option for those who have suffered from text messages they wished they could "un-send." RakEM gives its users the ability to delete messages from both devices either one by one, or by conversation. It also enables voice and video calling, alongside file-sharing.
"Other messaging apps have promised security, but we've all read the stories about images and messages that have been unwittingly exposed," said Greg Parker, Raketu president and CEO.
"With security breaches making headlines almost daily, people want assurance that their communications are private and protected. And that, should they have second thoughts about something they sent, they can delete with confidence from devices," he added.
READ MORE: New iOS app encrypts communications between major smart phones
The app also guarantees end-to-end encryption, which is a relief for those who do not want their files, images or location data to be interfered with. According to the press release, "RakEM supports all languages and is in use in over 150 countries."
You can share this story on social media: