6 dead after blast near Finance Ministry rocks Afghan capital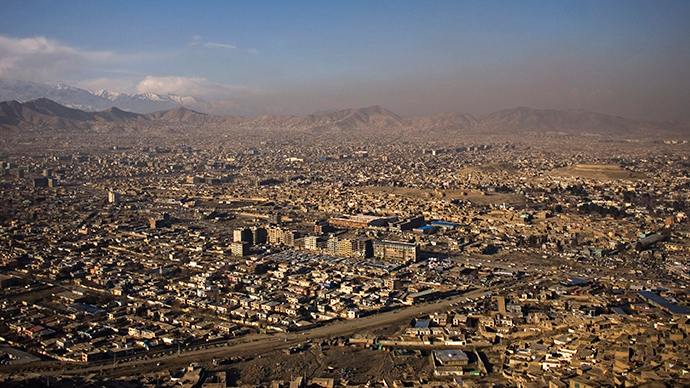 A powerful blast rocked central Kabul on Wednesday. Security officials have confirmed the explosion, saying at least six people have been killed and 31 others injured, according to TOLOnews.
Earlier, Afghan officials told AFP that the blast left at least seven people dead.
The suicide bombing occurred in Kabul's Murad Khane district in front of the Finance Ministry and near the city's 2nd Police Station.
The explosion comes after Taliban leadership announced earlier on Wednesday that the Obama administration's decision to slow US troop withdrawal from Afghanistan would hamper peace efforts in the country.
Afg witnesses says it was explosion in front of Finance ministry pic.twitter.com/PZ2LXPDV7G

— Rahim Gul Sarwan (@rgsarwan) March 25, 2015
On Tuesday, US President Barack Obama reversed plans to withdraw 5,000 US soldiers from Afghanistan until at least the end of the year. In response to the announcement, Taliban spokesman Zabihullah Mujahid vowed to continue fighting, saying that Obama's decision "damages all the prospects for peace."
Pic: strong explosion in Muradkhani #kabulpic.twitter.com/cHmPNLGQ0G

— Rateb Noori (@RatebNoori) March 25, 2015
"This means the war will go on until they are defeated," he added, presumably referring to the government of Afghan President Ashraf Ghani and his Western backers.
Obama's announcement came after he held talks with Ghani at the White House. Afterward, the two presidents said that the decision to maintain US troops in Afghanistan was a necessary measure to counter an expected resurgence of Taliban aggression in the spring.
Ghani, a former World Bank official and pro-Western reformer, is expected to address the US Congress on Wednesday.
You can share this story on social media: