'India should protect humans, not just cows': Cardinal after elderly nun gang-rape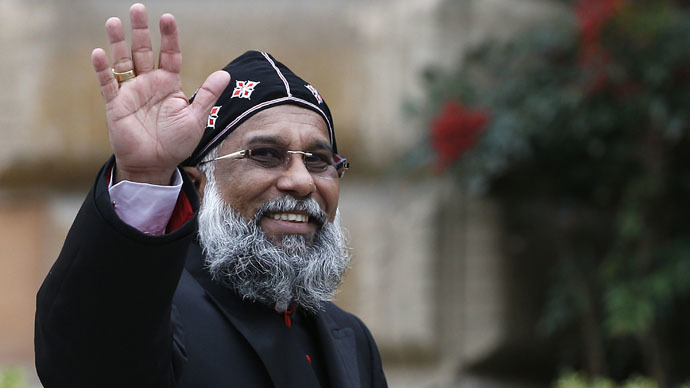 India should be as concerned about its people, as it is about its cows – a sacred animal in Hinduism – said the head of India's Catholic bishops as he spoke out after an elderly nun was gang-raped in a convent last week.
"The country has a responsibility towards all of us – every human being – and not just cows," said Cardinal Baselios Cleemis, the head of the Catholic Bishops' Conference of India. He was referring to the fact that cows are considered sacred in Hinduism, which is practiced by the majority of the population in the region.
The statement was made ahead of his visit to West Bengal during which he plans to meet the nun, over 70 years old, who was attacked and gang raped by robbers in the convent of Jesus and Mary School in Nadia district, located 80 kilometers northeast of Kolkata on Saturday.

READ MORE: Elderly nun gang-raped at Christian missionary school in India
The cardinal said that he was speaking as a "citizen of India" adding that "it is the duty of the government to protect those engaged in nation-building activities and religious groups of all kinds. That is what has been special about India so far, the country and this culture. That has to be protected," he was quoted as saying by local media.
The Saturday rape sparked protests on city streets and in parliament. It is one of the latest in a series of incidents reflecting the country's growing number of rapes over the past several years. One of the worst was the 2012 brutal gang-rape of a 23-year-old woman who subsequently died of her injuries. Following a wide public outcry in response to the incident, the country's parliament rushed a law doubling prison terms for rapists to 20 years.
However in just one year, between 2012 and 2013, rape figures increased by more than a quarter to more than 33,700 sex crimes, according to the National Crime Records Bureau. In 2014, the number of reported rapes in Delhi alone exceeded 2,060.

READ MORE: 'Thou shall not indulge in steaks': Indian state to hand out 3-yr jail terms for beef sales
Meanwhile, on Tuesday, the parliament of Haryana state in northern India passed a law banning the slaughter of cows and sale of beef. It imposes both a fine up to 100,000 rupees (over $1,500) and an imprisonment term ranging from three years to 10 years for killing the sacred animal. It also intends to promote the conservation and development of indigenous breeds of cows and establish special institutions and sanctuaries to take care of infirm, injured, stray and uneconomic cows.
The adoption of the law follows the example of the western Maharashtra state which since the beginning of March has started handing out a five year prison term for cow slaughter.
You can share this story on social media: