​Sarah Brightman to RT: 'I want to sing beautifully on ISS – despite space mucus'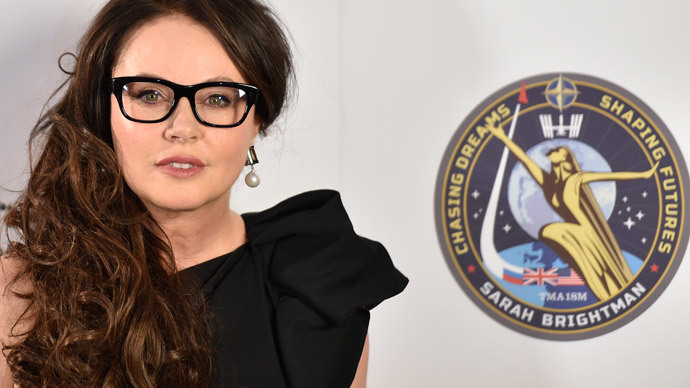 Singing sensation Sarah Brightman, who will travel to the International Space Station (ISS) in September, discusses rumors that her trip is a marketing stunt, talks about the pitfalls of singing in space, and gives an update on her Russian lessons.
Brightman – the erstwhile wife of Andrew Lloyd-Webber and the owner of a soprano voice that has sold 30 million records – has been in constant media spotlight since announcing her intention to become the eighth space tourist back in 2012.
Among the many questions posed to her is how she can afford the reported $52 million fee for the 10-day experience. Last month, a long investigation in the Daily Mail showcased links between the singer – who is a superstar in China – and Reignwood, a Beijing-based conglomerate which will be transmitting her missives from space.
"I have paid for the trip myself," a defiant Brightman told RT's Sophie Shevarnadze, when asked about the financial commitment to become the second-ever female space tourist.
"Some people want to give money to their children, buy houses, go on a holiday – whatever it is that they want to invest in. This particular journey has been something that I wanted to do most of my life, but there was no real opportunity to do so."
.@OfficialALW writing music for @SarahBrightman to sing in space http://t.co/Yw2lvncgJ6pic.twitter.com/bWarC1oVmf

— WhatsOnStage (@WhatsOnStage) March 15, 2015
The 54-year-old plans to become the first diva to sing from space, reportedly enlisting her former beau Lloyd-Webber to pen the lyrics.
"What I'd love to do is to sing something very simple, and connect with either orchestra, choir, other singers on Earth. And, you know, from that sort of space-to-Earth connections, I would like to create something really beautiful."
READ MORE: Soprano in space: 'Phantom of the Opera' star trains for ISS flight in Russian forest
Yet Brightman is aware that projecting from the International Space Station might be less Diva Plavalaguna – the singing alien from 'The Fifth Element' – and more Phoebe from 'Friends.'
"Because of the way our mucus system works, when you're up there, you do tend to have a certain feeling like a cold, all the fluids go up to this part of your body – so that I have under consideration, so it's like singing through a cold. Of course, it's going to be a very, very different feeling, but I have been told by other astronauts who have done this that it's perfectly possible, it's just different, and I have to prepare for it."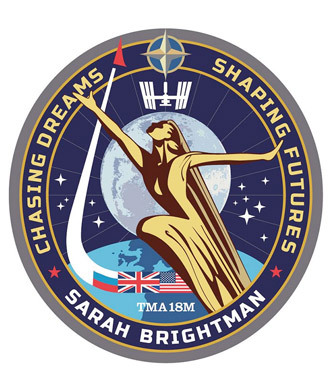 This is not the only preparation Brightman has been doing, since starting her mission training at Star City on the outskirts of Moscow. The London-based singer described her routine of six o'clock starts, grueling days of being subjected to super-g training, and equally grueling marathon Russian lessons.
"It's very intense. Well, luckily when I was younger, being a classical singer, I learned a lot of the Rachmaninov material for soprano, mezzo-soprano, so I had a feeling for the language, and I felt 'Oh, I'm going to be fine.' So, I get to Star City and we start with four hours, four hours a day, amongst all the other lectures that I have," said Brightman, who was trained at the Royal College of Music.
But the 'Cats' singer believes she learned the most from completing the notorious winter survival training, when potential cosmonauts are dropped off in the woods and have to fend for themselves for 72 hours.
"I found with this kind of survival training, is that your focus becomes completely different, you learn things about your instinct for survival that you wouldn't otherwise have known, so it's amazing just to have in life something like this."
But despite bringing more media attention to space travel than an already notable line-up of celebrities who have been to space, Brightman, a UNESCO ambassador, says she is no space messiah.
"I'm not important enough as a person or knowledgeable enough or arrogant enough to say 'I'm going to try to do good with this.' I'm an artist, and I want to go and do this trip because it's a very personal journey for me. But what I have found, and I found this with space in general, when you talk to people about this particular journey, or they ask questions, there's an incredibly positive light in people's eyes," Brightman said.
"With all the troubles in the world and all that is happening, it actually brings a smile to people's faces – the thought that they can reach the stars, go up to the heavens. However they want to think about it, it's a beautiful thing."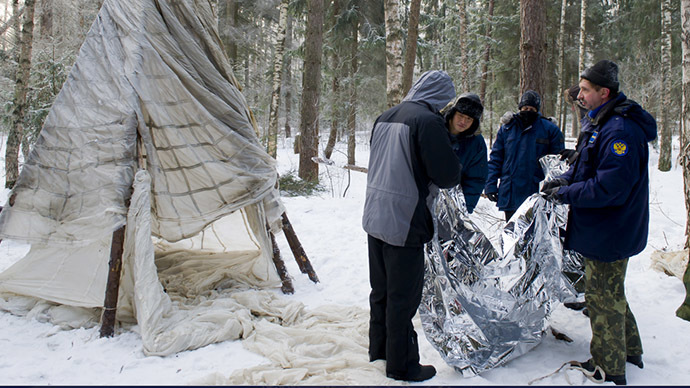 You can share this story on social media: