​Extremists in ISIS 'Mossad spy' video are French citizens – reports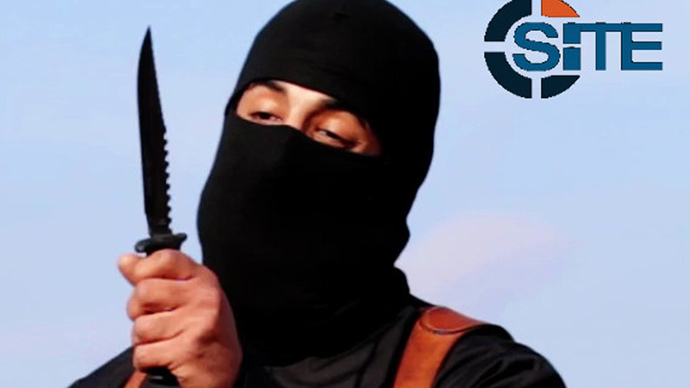 The child executioner and adult militant featured in the chilling ISIS video purportedly showing the killing of a teenager they accuse of being an Israeli spy have been identified as French citizens, an official with ties to security agencies told AP.
The official, who was not authorized to speak publicly about the ongoing inquiry, also said investigators suspect that the man in the video may be related to one of the extremists responsible for the 2012 attack on a Jewish school in Toulouse.
The older man, who is heard speaking French with a prominent southern French accent, resembles the stepbrother of Mohammed Merah, who killed seven people during his attack and subsequent siege of the Ozar Hatorah school, AP reported.
A French police source identified the man as Sabri Essid, a half-brother of Merah, Reuters also reported Wednesday.
In the video, released Tuesday as part of Islamic State's ongoing grisly propaganda campaign, the latest victim identified himself as Mohammed Said Ismail Musallam, and claimed he had been recruited by Mossad, the Israeli intelligence agency, before being shot point blank by a boy executioner.
The boy, described by the older man in the video as a "cub of the caliphate," then shouts "Allahu Akbar!" and fires four more shots at the already dead victim.
READ MORE:ISIS releases video of child executing 'Israeli spy'
In the video, the older extremist also encouraged attacks on Jews "in your own stronghold in France," before the taped execution.
In February, Islamic State claimed in its English-language magazine to have captured Musallam and accused him of infiltrating the organization on behalf of Israeli security services to gather intelligence on other Palestinians working for the group.
Later that month, Musallam's father denied that his son was an Israeli agent.
"My son is innocent," Said told AFP. "Islamic State accused him of working for Mossad because he tried to run away."
A spokesperson for Israel's Shin Bet security service told AFP that Musallam had left Israel last fall of his own volition.
Stephane La Foll, a spokesperson for the French government, refused to comment on the nationalities of the man and the boy in the video on Wednesday.
As of January, some 1,400 people from France had joined Islamic State extremists in Syria and Iraq in their quest to create a caliphate in the Middle East, according to French Prime Minister Manuel Valls. Many have since returned, spurring fears from security officials that the arrivals will have newly sharpened fighting skills, posing a greater danger to European security.