​'Obsolescence of knowledge': Study reveals there are too many studies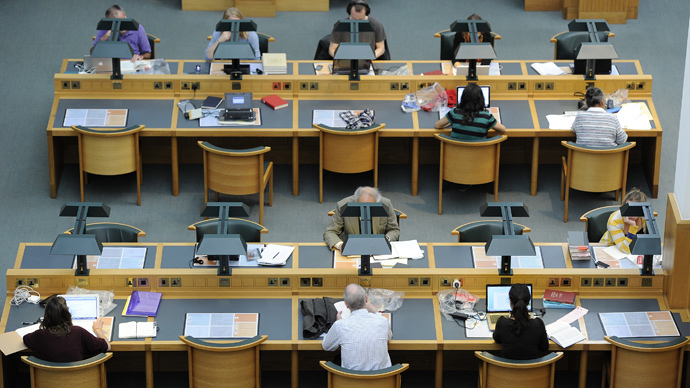 Though one might assume an ever-increasing torrent of studies promotes knowledge, it actually seems to have the opposite effect. US and Finnish researchers have found that science could be in decay, as scholars can't keep pace with scientific literature.
It took an entire study to find that the number of studies exceeds the ability of scientists to digest published literature. The research, dubbed 'Attention decay in science,' was recently published online by professors from universities in Finland and California.
READ MORE: Sanskrit shocker! Claims of 7,000yo inter-planetary planes shake up Indian Science Congress
The "thorough study of the life-cycle of papers in different disciplines" – clinical medicine, molecular biology, chemistry, and physics – stresses that new studies are simply "stealing" the attention of scholars, so the life-cycles of papers has dropped since the 1960s.
"The exponential growth in the number of scientific papers makes it increasingly difficult for researchers to keep track of all the publications relevant to their work," the authors wrote in the study. "Consequently, the attention that can be devoted to individual papers, measured by their citation counts, is bound to decay rapidly."
Scientists have previously warned about the effects that the digital age, including the exponential growth of information, is having on culture and the human mind. However, this is the first indication that the sufferings of science are the same.
"New papers have higher citation rates for the first few years, whereas over longer periods of time old papers have higher citation rates," the authors concluded, proving human love for verified knowledge.
You can share this story on social media: