Too much praise: Overvaluing kids acts as catalyst for narcissism - study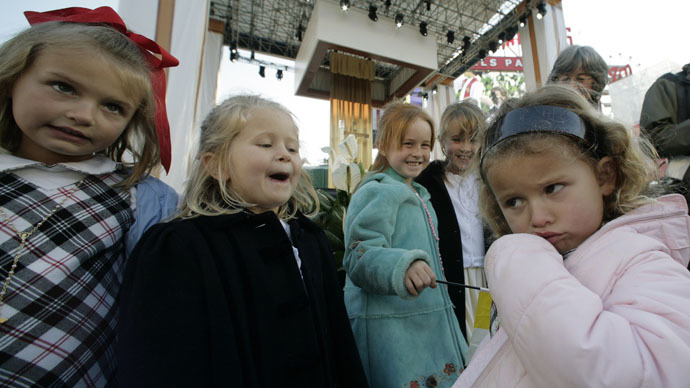 Parents who hammer into their kids the message that they are "more special than all the others" do them a great disservice. Rather than boosting children's self-esteem, overvaluing raises levels of narcissism, a study has showed.
While the dangers of narcissism are well known, its origins are not, the scientists said. The first prospective study to see how narcissism develops over time aimed to track down the origins of narcissism.

Researchers surveyed parents and their kids four times over one-and-a-half years to see whether they could say which factors led children to have bloated opinions of themselves. The study involved 565 children in the Netherlands, aged between 7 to 12 years of age when the study began, and their parents.

Parental overvaluation of children was measured with a scale that asked parents how much they agreed with statements such as: "My child is a great example for other children to follow."

Both children and parents also reported how much emotional warmth their parents showed, indicating how much they agreed with statements like "I let my child know I love him/her" (or "My father/mother lets me know he/she loves me").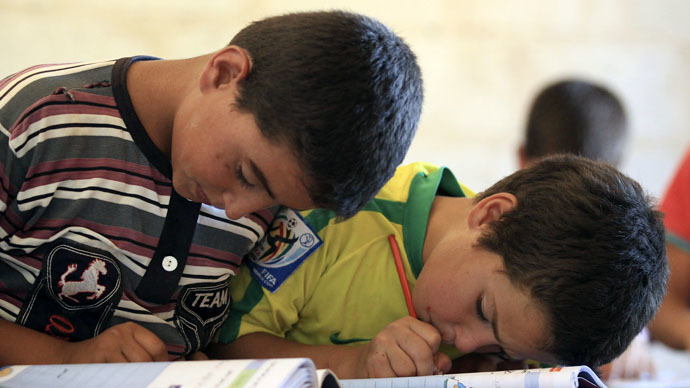 It turned out that parents who "overvalued" their children when the study began ended up with siblings who eventually scored higher in narcissism tests. Overvalued children were described by their parents in surveys as "more special," and "deserving something extra in life."

"Children believe it when their parents tell them that they are more special than others," said Brad Bushman, a co-author of the study who is professor of communication and psychology at The Ohio State University.

"That may not be good for them or for society," he said.
Narcissism and self-esteem are not to be mixed up, the researchers said.

"People with high self-esteem think they're as good as others, whereas narcissists think they're better than others," said Bushman, who is the father of three children.
READ MORE: 2-father babies a possibility 'in two years', research suggests

Self-esteem and narcissism also develop in different ways, the study concluded.

While parental overvaluation was associated with higher levels of child narcissism over time, it was not associated with more self-esteem in the study. In contrast, parents who showed more emotional warmth did raise children with higher self-esteem over time, since parental warmth has nothing to do with narcissism.

"Overvaluation predicted narcissism, not self-esteem, whereas warmth predicted self-esteem, not narcissism," said Bushman, who conducted the study with lead author Eddie Brummelman, a postdoctoral researcher at the University of Amsterdam in the Netherlands.

Bushman said his research on narcissism "has changed my parenting style."

"When I first started doing this research in the 1990s, I used to think my children should be treated like they were extra-special. I'm careful not to do that now," he said.

The study was published in the early online edition of the Proceedings of the National Academy of Sciences.
You can share this story on social media: