​Policewoman among 4 arrested in connection with Paris terror attacks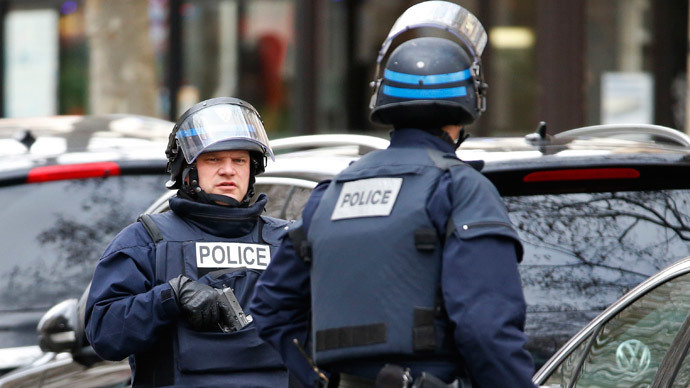 Four people, including an officer who worked at a police intelligence center, are being held over alleged links to Amedy Coulibaly, the kosher deli hostage-taker who killed five people during terror attacks in Paris earlier this year.
The suspects are being questioned as part of the ongoing investigation into the January attacks – including the massacre at satirical magazine Charlie Hebdo – which claimed 17 lives in three days.
A policewoman identified only as Emmanuelle is among the suspects, French media reported. The woman – who converted to Islam two years ago, unbeknownst to her superiors – was stationed at a high-security police intelligence headquarters in the eastern suburbs of Paris at the time of the attacks.
Emmanuelle allegedly switched her police cap for an Islamic headscarf when leaving work. Sources close to the investigation say there is no evidence directly linking her to the Jewish deli attack.
In the aftermath of the massacre, Emmanuelle allegedly consulted computer files on her boyfriend, Amar R., who is also one of the four currently being questioned. The woman was reportedly trying to find out how much authorities knew about her boyfriend, who is believed to be a relative of Coulibaly. Emmanuelle was suspended from her duties at the end of last month, according to Le Figaro.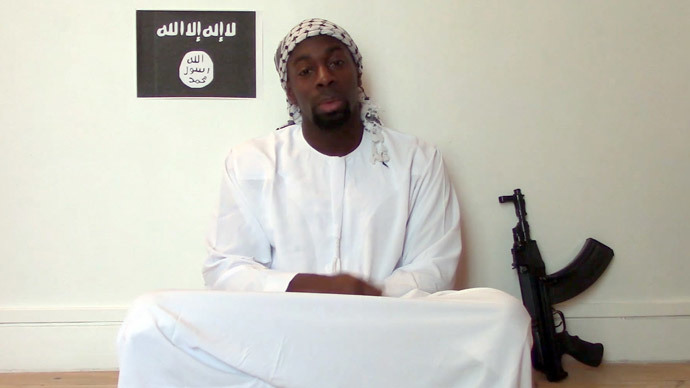 Amar R. was seen near the kosher supermarket and in the company of Coulibaly in the lead-up to the January 9 attack. He was arrested on January 23 under a European arrest warrant issued by Spain for drug trafficking and arms smuggling. However, he had not been questioned about the Paris attacks until now.
Details of the other two suspects have not yet been released.
Coulibaly fatally shot an unarmed policewoman on January 8 before taking hostages at the Porte Vincennes supermarket in the east of Paris the following day. After Coulibaly shot and killed four other people, police stormed the building and fatally shot him.
During the siege, Coulibaly told authorities that he had coordinated the attack with the Charlie Hebdo killers, but did not provide any additional details.
His widow, Hayat Boumeddiene, crossed into Syria on January 8 after traveling to Turkey a week earlier.
You can share this story on social media: