90,000 sign petition to protest sale of 1mn liters of water for less than $2 in Canada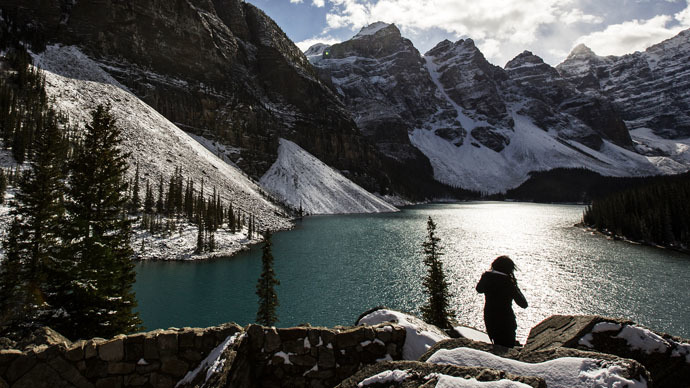 A province in Canada is to start charging industries for using its water. The problem is the fee is a paltry US$1.79 per million liters. This has prompted over 90,000 to sign a petition, angry that Canada is giving away its natural resource.
The province of British Columbia on Canada's Pacific coast is planning to introduce the legislation from January 2016, which will see companies charged US$1.79 (CAD$2.25) per million liters of water used. However, residents are dismayed that potential multi-national companies will pay next to nothing for the right to use the province's water.
A group called the 'Sum of Us,' which is a movement of consumers, workers and shareholders speaking with one voice to counterbalance the growing power of large corporations, has set up an online petition to get the public to voice their disapproval. They set a goal of 100,000 signatures to put pressure on the British Columbia government and currently over 91,000 have signed.
RT @TakesToTheSea: Petition to fight BC gov't selling water to #Nestle hits 80K in days #bcpoli#cdnpoli#vanpolihttp://t.co/kGpC2ZHkwr

— BillTieleman (@BillTieleman) March 7, 2015
The campaigners have cited Nestle as a company that is profiting from the generosity of the province's government.
"The cruel irony is that the new water legislation is fairly appropriate when it comes to individuals' water use, but corporations, once again, get off with paying virtually nothing," the 'Sum of Us' stated on its website. "If a Canadian were to bottle enough groundwater to fill an Olympic-sized swimming pool, they'd pay $180. Nestlé will pay $6.25. That's bananas," they added.
The decision by the British Columbian government to introduce the new legislation is generally supported by the public. It will replace the province's aging laws, which did not regulate the use of water. This allowed Nestle to take out 250 million liters of water per year without being charged. Under the new proposals, homes in the Canadian province will have to pay around $1.50 extra per year.
BC to charge industry $2.25 per Million Litres of #water -- QUE charges $70, NS=$140, SASK=$46 http://t.co/7YsoHy7pvnpic.twitter.com/uuakWQNpP2

— Dan Fumano (@fumano) March 6, 2015
In comparison to other provinces, the water rates paid in British Columbia are very low. In Quebec, one million liters would cost a company US$55.50, while in Nova Scotia, the figure rises to US$111.00 per million liters, or 62 times higher than the rate in British Columbia.
Spencer Chandra Herbert, who is a member of British Columbia's New Democratic Party said the policy needs to be re-evaluated and the taxpayer should not to have to foot any of the bill of enforcing the new regulations.
"I don't think the water's being properly valued in order to properly protect it," he said, adding effective water management involves "boots on the ground" to enforce the act, and "policy people" to make decisions.
"A lot of business groups, community groups, farmers — they want to see better protection for their water. I'm just worried we're not going to get it," as reported by the Province newspaper.
Until the new legislation was introduced, British Columbia collected between US$5.5 million and US$6.3 million in water charges, according to Ted White, who is the manager of water strategies and conservation at the Ministry of Environment. With the new rates introduced, it is hoped this figure will rise to between US$9.5 million and US$10.3 million, the Vancouver Sun reported.
@maryforbc#MaryPolak Shame on yr corporate 'govt' new #WaterSustainabilityAct! @Nestle laughing allway to the bank. Inexcusable!

— Joan Rollins (@joan_rollins) March 8, 2015
In a letter to the Daily Courier newspaper, Mary Polak, who is the Environment Minister for British Columbia tried to justify the new changes.
"For the very first time, about 20,000 existing non-domestic groundwater users in B.C. will be regulated and required to pay annual rentals. For surface water, most industrial and commercial rental rates have more than doubled under the new rental rates," she said.
Unsurprisingly, Nestle was in full support of the new legislation, with John Challinor, who is Nestle Waters Canada director of corporate affairs saying, "All monies collected should be used solely to support the management and enforcement of the regulation. This program should not be subsidized by taxpayers who don't draw groundwater."
"We have always agreed to pay our fair share for groundwater. But, we also believe that all commercial, municipal and domestic groundwater users should pay their fair share."