Crimea's Simferopol airport evacuated after anonymous bomb call - reports
Published time: 9 Mar, 2015 09:33
Edited time: 9 Mar, 2015 10:53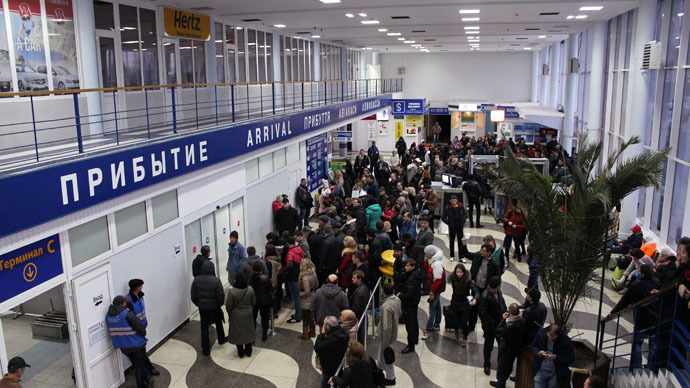 Nearly 700 passengers and staff have been evacuated from Crimea's primary airport in Simferopol after an anonymous phone call claiming an explosive device has been planted. The airport is the region's only air link to mainland Russia.
Simferopol law enforcement said 670 people had been evacuated from the airport, which has been checked for explosives by bomb technicians, RIA Novosti reports.
Airport director, Evgeny Plaksin, told TASS allegations of a bomb in terminal B turned out to be false. A suspicious, unattended item was in fact construction waste.
"The airport is operating normally," Plaksin said.
The alarm about a possible explosive device in the airport came at about 11am. Passengers and staff were evacuated from Terminal B, while Terminal A and the arrivals hall continued to function nominally.
Simferopol International Airport is Crimea's major air hub and can cater for all kinds of aircraft.
Since the re-unification of Crimea with Russia one year ago, practically all flights from Simferopol have been limited to connections within the Russian Federation.