Backlashed! Shamefaced Google reverses porn ban for Blogger after 3 days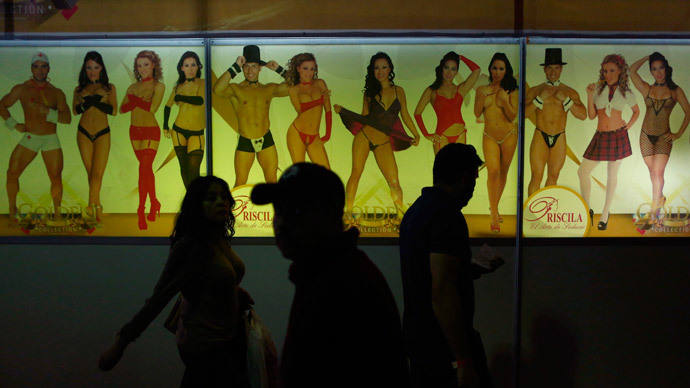 Amateur pornographers rejoice! Just days after Google announced it would be banning sexually explicit content from its Blogger service, the firm has done an about face, saying those who express themselves in a more risqué way will be free to bare it all.
READ MORE: Google U-turn: Blogger platform switches policy to crack down on sexually explicit content
On Tuesday, Google had announced that users would be forced to remove "sexually explicit or graphic nude images or video," or their sites would be made private. The move, which was to go into effect on March 23, was intended to counter the use of such blogs to share revenge porn.
Following an unexpectedly forceful backlash from users, the internet giant opted to reverse the policy just three days later.
Looks like Google relented on censoring adult content on Blogger which is great but also reminds me how much Blogger blogs aren't in my life

— Melissa Gira Grant (@melissagira) February 27, 2015
"We've had a ton of feedback, in particular about the introduction of a retroactive change (some people have had accounts for 10+ years), but also about the negative impact on individuals who post sexually explicit content to express their identities", Jessica Pelegio, a social product support manager at Google, wrote.
Blog owners posting sexually explicit content have been asked to mark their sexually explicit content as "adult" so that they can be placed behind an "an adult content warning page".
Good Morning. Google has reversed the plan to disappear arbitrary "adult" blogs on Blogger. They are now requesting voluntary tagging.

— Jason Scott (@textfiles) February 27, 2015
According to Violet Blue, a noted sex columnist, Blogger counts "LGBT and 'outsider sexuality' diaries, erotic writers, transgender activists, romance book editors and reviewers, sex toy reviewers, art nude photographers, film-makers, artists such as painters and comic illustrators, text-only fiction writers, sex news and porn gossip writers, LGBT sex activism, sex education and information outlets, fetish fashion, feminist porn blogs, and much, much more" as fitting under the category of "adult."
The company will still uphold a ban on using Blogger to make money from adult content, as well as posting sexually explicit images without the consent of all parties depicted.