Fukushima fishermen 'absolutely shocked' at TEPCO failing to report leak for 10 months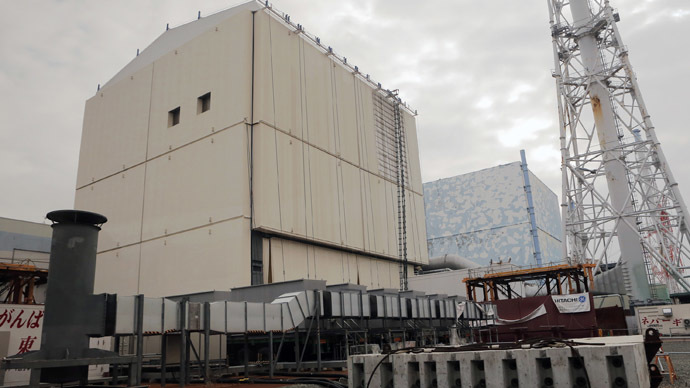 The operator of the tsunami-stricken Fukushima nuclear power plant has been strongly criticized for neglecting to report a radioactive leak for 10 months, after it admitted to doing so because of an ongoing investigation.
On Tuesday it was revealed that a drainage ditch which receives runoff water from the highly-contaminated roof of Sector 2 was transporting water rich in cesium together with rain into the sea, and that the leak had been discovered back in May.
READ MORE: Fresh leak at Fukushima nuclear plant sees 70-fold radiation spike
An official with the Tokyo Electric Power Company (TEPCO) had this to say to a press conference on Thursday, amid widespread "shock" among local fishermen at the news.
"This was part of an ongoing investigation in which we discovered a water puddle with high levels of radiation on top of the Reactor No. 2 building, and because this also happens to be one of the sources for this drainage system, we decided to report everything all at once."
Monitoring systems in the sea close to the building did not show abnormal spikes in radioactive materials. A TEPCO spokesman said the company chose not to disclose the information because water in the surrounding ocean had not been impacted.
But cesium levels in the contaminated water on the roof (which eventually leads to the ocean) were at 23,000 bequerels per liter, 10 times the amount in the samples gathered from other areas of the roof. TEPCO suggested sandbags to deal with the issue until a further solution became available.
The announcement took locals by surprise, and fishermen were voicing clear disappointment with TEPCO, who has been criticized continually since 2011 for its handling of the cleanup process.
"I don't understand why [TEPCO] kept silent even though they knew about it. Fishery operators are absolutely shocked," Masazuku Yabuki, chief of a local fisheries cooperative in Fukushima Prefecture, told the plant's operator at a meeting, according to the Japan Times.
"In order to settle this crisis as quickly as possible, I realized I had to compromise and to do that I had to calm our fishermen and that's because I trusted TEPCO," Yabuki went on. "But with this one act, they betrayed me."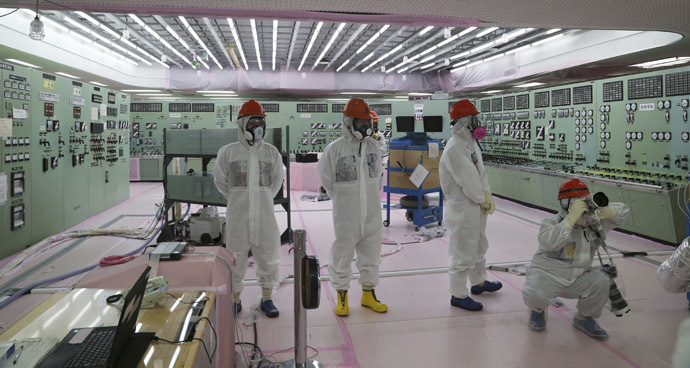 This was after fishermen had already given TEPCO permission to dispose of groundwater in the surrounding ocean to avoid further contamination from the plant and to reduce water levels in storage tanks there.
But TEPCO needs further approval from the fishermen, and the latest incident could jeopardize that.
Despite massive amounts of radioactive cesium discovered by the drainage pipe leading into the sea, ocean water sampled more than a half-mile from the pipe did not return showing any substantial spikes in hazardous materials.
That could be of little consolation to TEPCO, which on Sunday reported another leak originating from a different drainage ditch.
TEPCO officials cite an ongoing investigation that has been on since last spring, but Governor of Fukushima Prefecture Masao Uchibori still sees it as "extremely regrettable" that "the swift release of information and the importance of that awareness – these basic things were not carried out," according to Nippon TV.
The troubled nuclear operator has been trying different strategies to halt the spread of radioactive materials for four years now, with multiple hurdles to overcome and costs spiraling out of control. The protracted cleanup is said to require decades to fix before people can start living and farming in the vicinity again, while the costs are projected to be in the billions, with the government stepping in to help as well.
You can share this story on social media: