Italian actress Ornella Muti faces 8 months jail or 30,000 euro fine for skipping play to dine with Putin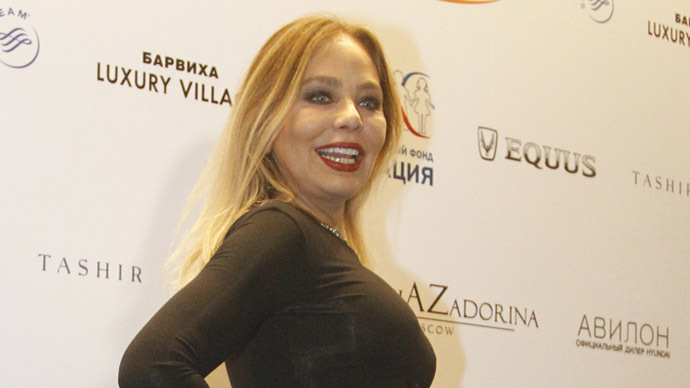 An Italian court has sentenced famous Italian actress Ornella Muti to eight months in prison or a fine of 30,000 euros for skipping a play and faking a medical certificate to have dinner with Russian President Vladimir Putin, local media reported.
The court in the northern Italian city of Pordenone found Muti guilty of aggravated fraud for faking a medical certificate to skip a play in the Verdi Theater in Pordenone on December 10, 2010.
Muti asked the theater to change the date of the play in which she was performing, saying that she was ill. She provided a doctor's note that stipulated five days of sick leave after having received 25, 000 euros in advance for the performance.
However, on the day of the play she attended a charity dinner with then-Prime Minister Putin and American actor Kevin Costner in Russia's St. Petersburg, il Giornale.it reported. Muti's presence at the dinner was recorded on video.
Following the event, the Verdi Theater sued the actress. The court brought heavier charges against the actress than expected – the local prosecutor's office was calling for a sentence of six and a half months, but Muti ended up being handed an eight-month sentence.
Nevertheless, Muti was given the alternative of paying a 30,000 euro fine to the Verdi Theater.
The December 10, 2010 charity event at St Petersburg's Ice Palace was dedicated to the fight against child cancer and eye diseases. It was also attended by such celebrities as Gérard Depardieu, Vincent Cassel, Monica Bellucci, Kurt Russell, Sharon Stone and Mickey Rourke.