​'High poverty, deep disunity': German wage inequality hits historic high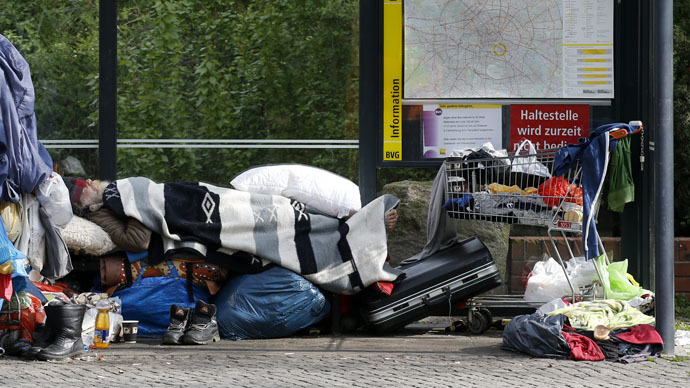 The economic powerhouse of Europe, Germany, is being chocked by wage inequality and "regional disunity", with over 12.5 million Germans now below the relative poverty line – the highest number on record since the reunification of Germany 25 years ago.
"Poverty has never been as high and the regional disunity has never run as deep," said the head of Germany's Equal Welfare Organization, Ulrich Schneider.
The latest data on the country's poverty level shows it now stands at 15.5 percent. The gap between rich and poor regions, as well as that between income groups in Germany's different states, is also getting deeper. The organization has drawn a relative poverty line designating a person as poor if his or her income is 60 percent less than the median.
READ MORE: Over 3mn German workers live below poverty line – report
In concrete terms, the national poverty threshold was calculated at €892 for a single household, and at €1873 for a family of four – with two children under the age of 14.
The states of Bremen, Berlin and Mecklenburg-Western Pomerania topped the list, with poverty rates exceeding 20 percent. Baden-Württemburg and Bavaria have the richest people, with poverty rates of just over eleven percent.
"Overall the state ranking shows a ragged republic," AFP cites Schneider as saying.
Only two states showed a reversed trend based on newly released 2013 figures. The poverty levels have fallen in Saxony-Anhalt from 21.1 to 20.9 percent and in Brandenburg from 18.1 to 17.7 percent.
The statistics also revealed that German pensioners are not getting their share of the country's economic growth, having suffered a 48 percent increase in poverty since 2006.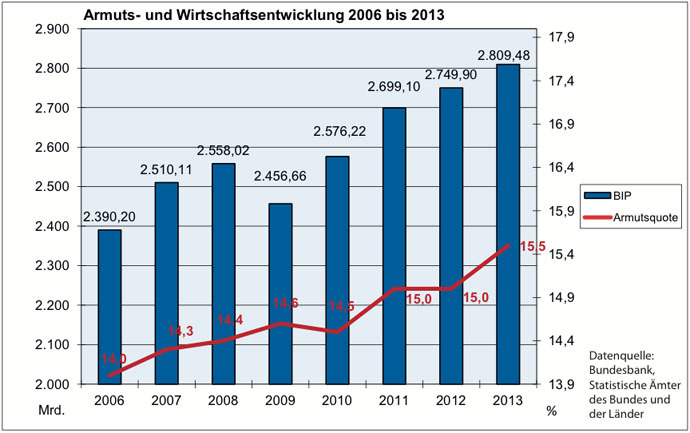 Other groups most at risk are those without education and single mothers, as well as the officially unemployed; 40 percent of whom are living in poverty despite receiving social benefits.
But being employed also no longer means a person can make ends meet in Germany, as around 3.1 million workers receive salaries below the country's poverty threshold. People have been forced to cut back on food and heating in order to survive, German media reported last month.
Some 12.5 million #Germans are now classified as poor http://t.co/75TH00oZBB#povertypic.twitter.com/p27cKM6x8z

— th anonymous (@ori_no_co) February 19, 2015
To tackle the problem, Schneider advocates increasing state welfare rates and an expansion of public employment as well as support programs for single mothers.
At the start of the year, the German Labor Ministry announced that it plans to use 2.7 billion euros ($3 billion) from the European Social Fund (ESF), plus 4.3 billion euros from within Germany to set up 26 programs in the country by 2020.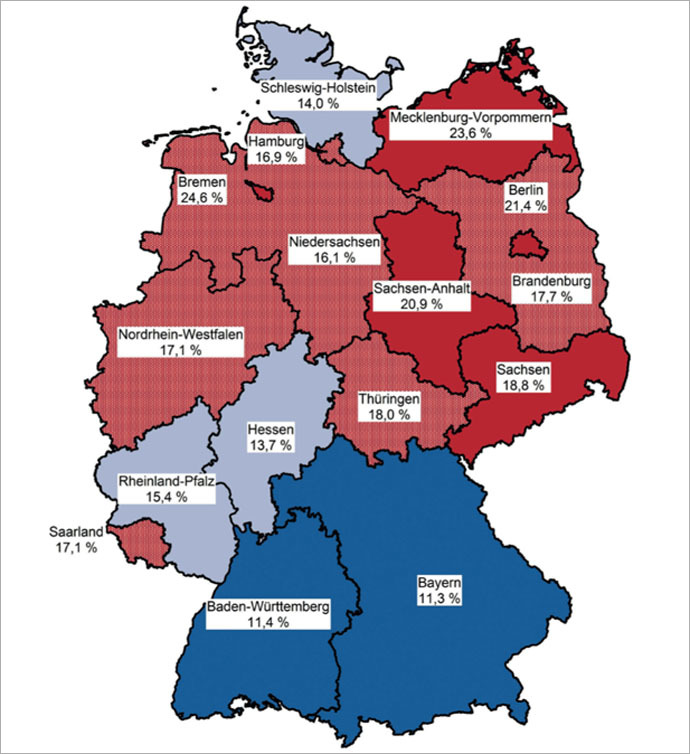 You can share this story on social media: