Death row Aussies in Indonesia: Australia wants clemency, threatens 'pulling foreign aid'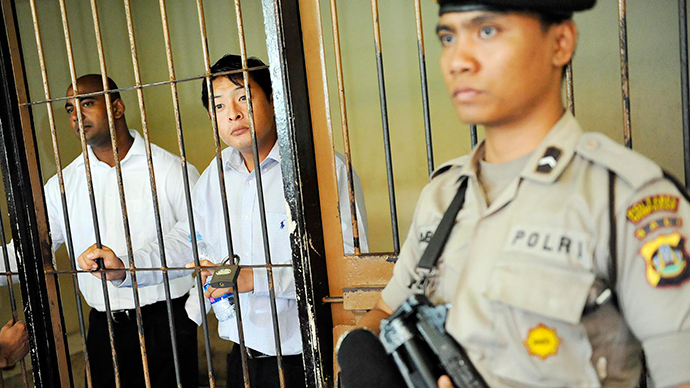 The Australian prime minister, in an effort to win the release of two Australians on death row in Indonesia, is suffering a diplomatic fallout after reminding Jakarta about the substantial aid Canberra sent following the 2004 tsunami.
Prime Minister Tony Abbott seems to have calculated incorrectly that Indonesia might be willing to release Australian nationals Andrew Chan and Myuran Sukumaran, sentenced to death on charges of drug smuggling, since Australia had donated $1 billion to Indonesia in the aftermath of the 2004 disaster.
At a press conference on Wednesday, Abbott emphasized that Australia would "feel grievously let down" if Indonesia went ahead with the executions.

"Let's not forget that a few years ago when Indonesia was struck by the Indian Ocean tsunami Australia sent a billion dollars' worth of assistance, we sent a significant contingent of our armed forces to help in Indonesia with humanitarian relief and Australians lost their lives in that campaign to help Indonesia.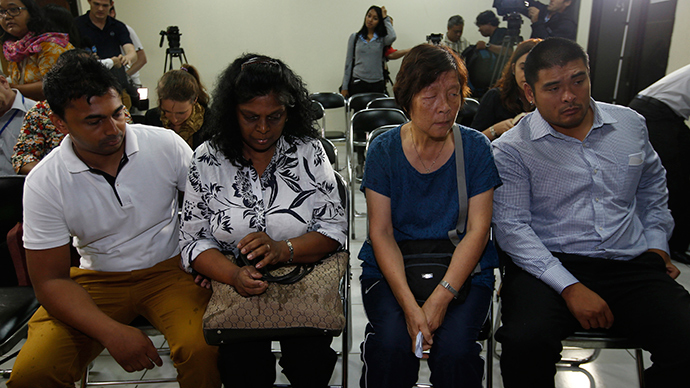 "I would say to the Indonesian people and the Indonesian government: we in Australia are always there to help you and we hope that you might reciprocate in this way at this time."

Abbott pleaded on behalf of the condemned men, who were part of the so-called Bali Nine group of Australians arrested on April 17, 2005 in Bali, Indonesia, as they were attempting to smuggle 8.3kg (18lbs) of heroin from Indonesia to Australia, that they did not deserve the death sentence.

"In fact, they have become, it seems, thoroughly reformed characters in prison in Bali and they are now helping the Indonesians fight against drug crime. So much better to use these people for good than to kill them," Abbott said.

Indonesian Foreign Ministry spokesman Arrmanatha Nasir expressed alarm that the Australian PM had connected the past extension of tsunami assistance with "the issue now in Indonesia."
FULL STATEMENT: #Indonesia responds to @TonyAbbottMHR invoking foreign aid over planned #Bali9 executions #auspolpic.twitter.com/SlZhAzAIYH

— Auskar Surbakti (@AuskarSurbakti) February 18, 2015
"I hope this does not reflect, the statements made, the true colors of Australians," Nasir said on Wednesday. "Threats are not part of diplomatic language and from what I know, no one responds well to threats."

Indonesia's Foreign Minister Retno Marsudi emphasized that the death sentence was not "directed at a particular country," but rather a case of "law enforcement against an extraordinary crime."

Meanwhile, Indonesian authorities announced on Tuesday that they were delaying the planned transfer of the pair to Nusa Kambangan, known as Indonesia's Alcatraz prison. They also informed that the executions were unlikely to be carried out this month.
Not sure what made @TonyAbbottMHR invoke Indonesian aid in requests for clemency, but what a disastrous idea on many levels #auspol

— Scott Limbrick (@ScottLimbrick) February 18, 2015
Australian Foreign Affairs Minister Julie Bishop welcomed the decision.

"Any delay in plans by the Indonesian authorities to execute Mr. Chan and Mr. Sukumaran will be a relief to the men and their families," Bishop told the ABC on Wednesday.

"It gives us an opportunity to continue to engage on the best way forward with the Indonesian authorities so we will continue our representations at the highest level across the Indonesian government."

Asked how the government would respond if Jakarta went ahead with the planned executions, Abbott said it would not be ignored.

"I don't want to prejudice the best possible relations with a very important friend and neighbor," he said.

"But I've got to say that we can't just ignore this type of thing, if the perfectly reasonable representations that we are making to Indonesia are ignored by them."

Other Australian politicians, meanwhile, were much more direct as to how they believed Tony Abbott should handle the bilateral row.
READ MORE: Shirtfront: What Abbott threatened to do to Putin becomes word of year in Australia
Controversial Senator Jacqui Lambie said the prime minister had to "put his foot down" and "pull the bloody foreign aid."

"My heart goes out to their families and friends, there is no doubt about that. I know if it was my mates or my sons I would certainly be feeling the pinch. I'd remind Australia that they give $500 million in foreign aid to Indonesia," Lambie said, as quoted by the Australian newspaper.

Meanwhile, an interesting argument to grant the Australians clemency was forwarded by Jeff Hammond, a Jakarta-based pastor who has been counseling Andrew Chan.

Hammond argued that executing the two men would send a message to other individuals on death row that any efforts at personal rehabilitation was senseless because the men would be killed regardless, he told ABC radio.
You can share this story on social media: