Spinal trap: Fraudster nearly gets €1.2mn for faking paralysis for 3yrs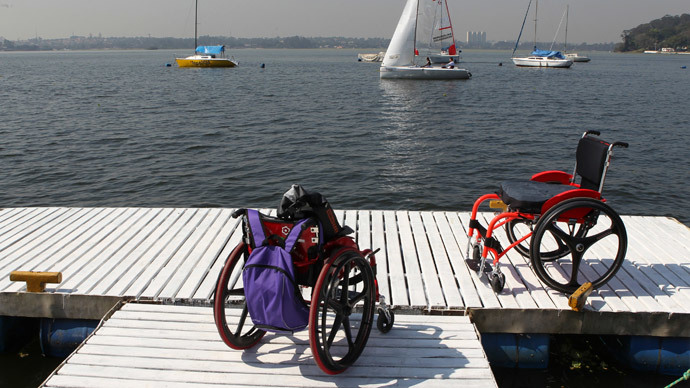 In a stunt that almost went according to plan, a doctor tried to secure a €1.2 million payout, plus a lifetime pension, by pretending to be paraplegic for three years. The Iranian native was arrested in Turin.
Italian media report that the charade had gone on since 2012, when the accused had allegedly faked a tumble down a flight of stairs in a hospital in Molinette where he had worked as an anesthetist since 2005.
The 56-year-old had claimed loss of leg movement as well as complete vision loss in his right eye and back pain, all supposedly resulting in him having to use a wheelchair.
Aside from the €1.2 million sum he was entitled to, had the injury been real, the accused was also to get a sizeable €5,000 each month as pension for the rest of his life. He has already received close to half a million of the money. The doctor had already received €60,000 from the pension payouts.
It doesn't stop there: the accused also got some €350,000 in the immediate aftermath of the 'accident' from insurance. Of that sum, €100,000 was allegedly given to an accomplice to play the role of 'wheelchair pusher'.
Problems arose in the claims investigation when there was nothing visibly wrong with his spine that doctors could find: muscle tone was in order, with no visible injuries to the spine. The supposed invalid also led a pretty normal life, going out to bars with friends and was already seen pushing heavy trollies of cement toward his car – which he also drove regularly. The only time the accused appeared to be in need of assistance was when visiting the doctor.
READ MORE: Dream job? Indian govt employee fired after 24 years of not showing up
The accused was also seen renovating his villa.
The man was arrested and taken to Vallette prison, where he is also said to have staged an attempted suicide by swallowing a large dose of barbiturates, but not large enough.
The man is now housed in a psychiatric ward at a hospital on judge's orders.
You can share this story on social media: