​Aggressive HIV strain leading to AIDS in 3 years discovered in Cuba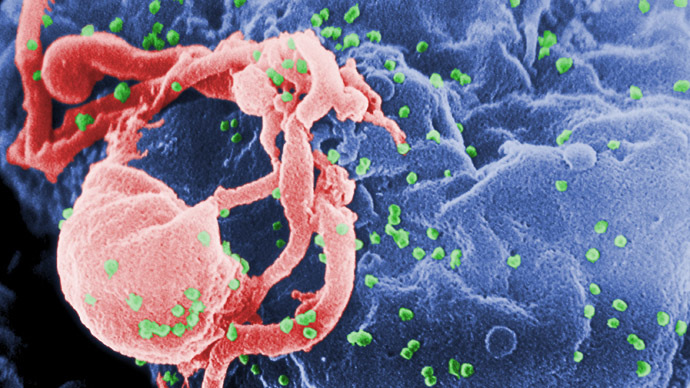 A "much more aggressive than others" strain of HIV have been discovered by an international team of researchers in patients in Cuba. It can progress to AIDS in just three years, sometimes even before patients realize they were infected.
The new strain was found by researchers at KU Leuven's Laboratory for Clinical and Epidemiological Virology, based in Belgium.
They took blood results from 73 recently infected patients – 52 of them diagnosed with AIDS, and 22 patients, who progressed to the disease after a normal long period of being infected with HIV, that's estimated to be in between 5 and 10 years.
The scientists thus discovered a new faster-progressing strain of HIV, that's in fact a combination of three subtypes of the virus.
"Here we had a variant of HIV that we found only in the group that was progressing fast," Professor Anne-Mieke Vandamme, who led the research, told Voice of America. "Not in the other two groups. We focused in on this variant [and] tried to find out what was different. And we saw it was a recombinant of three different subtypes."
READ MORE: New smartphone dongle diagnoses HIV in just 15 minutes
The patients with the aggressive strain had more virus in their blood as well as more of RANTES – defensive molecules, that the immune system develops in response to HIV.
Recombinant virus strains originate when a person is infected by two different strains, whose DNA fuse to create a new form.
"Engaging in unprotected sex with multiple partners increases the risk of contracting multiple strains of HIV," the report warns.
In November last year an aggressive strain of HIV was discovered in Africa by researchers of Sweden's Lund University. That strain of the virus was a fusion of the two most common HIV strains in Guinea-Bissau, AFP reported. It has so far only been found in West Africa.
You can share this story on social media: