Yemeni Al-Qaeda says France replaced US as 'main enemy of Islam'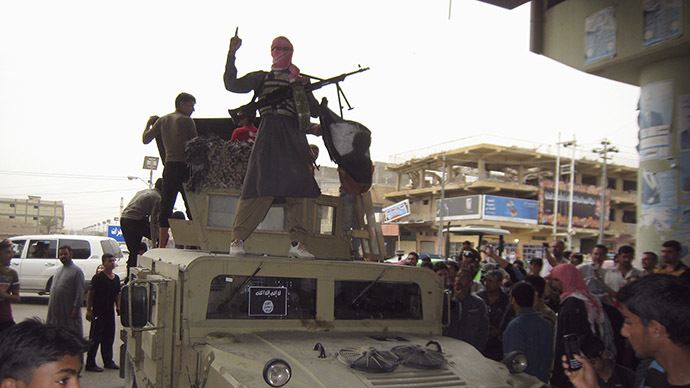 Al-Qaeda in Yemen says France has surpassed the US to become the main enemy of Islam. The group says the US has been "weakening" in recent years, and also claims to be behind the recent terror attacks on Charlie Hebdo journalists in Paris.
The announcement was made by Ibrahim al-Rubaish in an audio message that was published on YouTube. It claimed that with the "weakening" of the United States over the past few years, France has surpassed the US in the "war on Islam," AFP reported.
US intelligence agencies consider Al-Qaeda in the Arabian Peninsula (AQAP) based in Yemen to be the most dangerous branch of the terrorist network – even than Al-Qaeda in Iraq.
Another member of AQAP, Nasser bin Ali al-Ansi, also claimed in a video that the militant organization was responsible for the January 7 terrorist attack on the French magazine Charlie Hebdo, which left 12 people dead. The paper had published cartoons of the Prophet Mohammed, which caused fury in the Muslim world.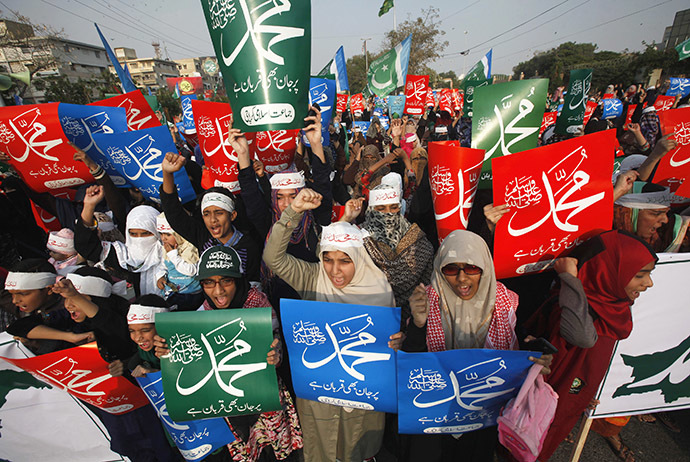 The two brothers involved in the attacks, Said and Cherif Kouachi, had spent time in Yemen. There are unconfirmed reports that in 2009, Said traveled to Yemen and met with Anwar al-Awlaki during his time in the Arabian Peninsula.
Al-Awlaki was an American-born Islamist militant, who died in Yemen after a US drone strike in September 2011. He was responsible for spreading Al-Qaeda's militant message to European and English-speaking audiences.
Rubaish also called on Muslims to target those who mock the Muslim prophet, in his message on Friday, which put the emphasis for carrying out those attacks in France.
In December, the Islamic State said they had set up an English language group of fighters whose aim was to bring the terrorist organization's fight to the West.test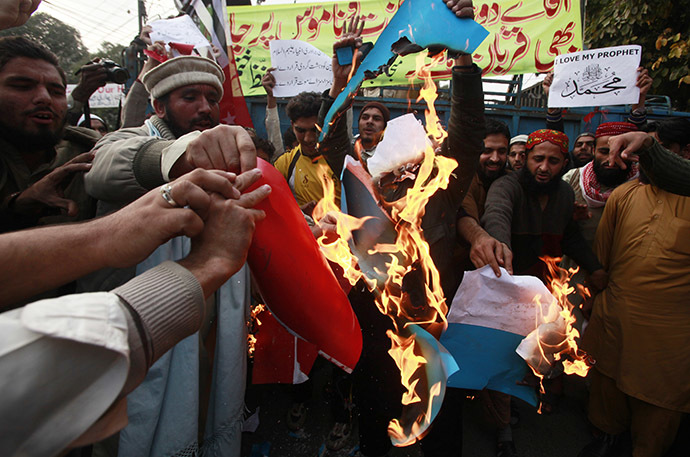 The brigade, which is known as the 'Anwar al-Awlaki Battalion,' is reportedly made up solely of English-speaking jihadists. The Islamic State (IS, formerly ISIS/ISIL) now want to use this group of Islamists to plan and carryout terrorist attacks in English speaking countries. The anti-Islamic State group, Raqqa Is Being Slaughtered Silently, made the claims, reported by the International Business Times.
READ MORE https://www.rt.com/news/225471-isis-foreign-fighters-terrorism/
The US has been using drones to eliminate Al-Qaeda militants in Yemen for years, starting from November 2002. Last September, President Barack Obama praised US-Yemen counter-terrorism cooperation as a model.
However, last week US officials informed Reuters that a number of counter-terrorist operations against AQAP have also been suspended until further notice due to the turmoil in the country.
You can share this story on social media: