ISIS sets up English-speaking brigade to target Western countries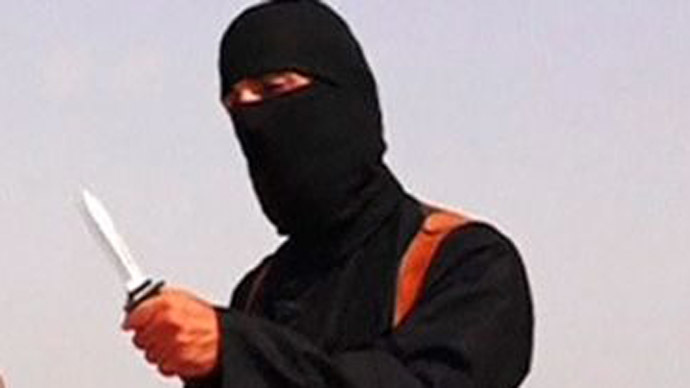 The Islamic State has created an English language group of fighters, whose aim is to bring the terrorist organization's fight to the West. The first step is to send foreign fighters back home after they have completed their training.
The brigade, which is known as the 'Anwar al-Awlaki Battalion,' is made up solely of English speaking jihadists. The Islamic State (IS, formerly ISIS/ISIL) now want to use this group of Islamists to plan and carryout terrorist attacks in English speaking countries. The anti-Islamic State group, Raqqa Is Being Slaughtered Silently, made the claims, reported by the International Business Times.
According to the group, which is opposed to IS, the jihadists received their instructions on Thursday to carry out an attack in an English speaking country. Part of the aim of sending militants to Europe and America to carry out attacks, is to try and sway public opinion in the West to stop coalition strikes against IS in Iraq and Syria. The militants also want to destabilize security services in these countries and create a climate of fear amongst the local populations.
READ MORE: British jihadists risk losing passports in new anti-terror strategy
"Finally, the order has been issued to implement an armed operation within my country," an IS fighter, who spoke in English in the Awlaki battalion reportedly told an activist in Raqqa, after the militants had undergone training regimes with the group. "I am now ready to return to my town and carry out operations, now I am able to do jihad in Europe," according to the Raqqa Is Being Slaughtered Silently group.
The newly formed English language battalion is named after Anwar al-Awlaki, who was an American born Islamist militant, who died in Yemen after a US drone strike in September 2011. He was responsible for spreading the group's militant message to European and English-speaking audiences.
READ MORE: Charlie Hebdo massacre suspects on US no-fly list 'for years,' trained with Al-Qaeda in Yemen – reports
Said Kouachi, who was one of the two terrorists involved in this month's attack on the French magazine Charlie Hebdo, traveled to Yemen and there are unconfirmed reports that he met with al-Awlaki during his time in the Arabian Peninsula.
The Islamic State has used foreign fighters in prominent positions to promote its propaganda in the past. A British militant Jihadi John, who speaks with a London accent, is believed to have beheaded American freelance journalist James Foley and other Western hostages.
You can share this story on social media: