​German spy agency collects 220 million phone records a day - report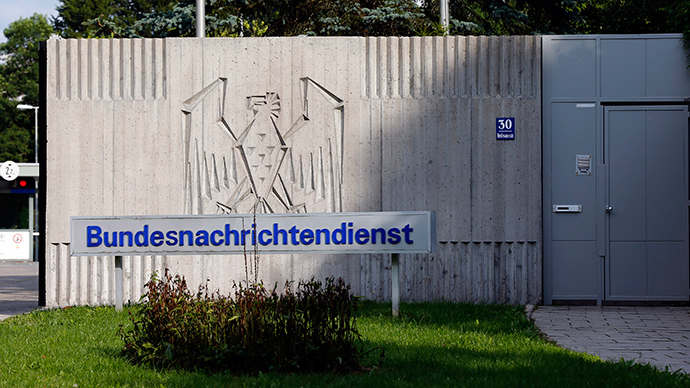 The BND, Germany's foreign intelligence agency, gathers 220 million pieces of metadata from foreign phone calls and text messages each day. This data is sometimes passed on to the NSA and the CIA, according to BND documents reports Zeit.
The metadata is collected at five different locations throughout Germany, the newspaper reported on Friday. Most of the retrieved information is deleted within weeks, but approximately 1 percent of the foreign call data is retained and archived for analysis.
Though it is unclear where the BND obtains such a large quantity of data, a Bundestag parliamentary committee investigating US National Security Agency (NSA) surveillance established that the BND taps satellite communications and internet cables.
Zeit's government sources did not comment on whether the Federal Commissioner for Data Protection and Freedom of Information (BfDI) has been informed of the BND's metadata archive.
Though the BND is legally required to report this information to the BfDI, it has shirked these obligations in the past.
The classified documents seen by Zeit journalists also reveal that BND agents are instructed not to give details about how much data has been collected unless asked direct questions by the parliamentary Oversight Committee.
Former member of the Oversight Committee Gisela Piltz told Zeit that getting information from the BND was "always difficult."
"You can only ask about concrete methods when you already know something about them," she said. "Apparently the intelligence services don't trust parliamentarians."
Because metadata does not include the content of communication but rather details such as the time and location of the call or text, BND agents questioned by the Bundestag have referred to its collection as "routine traffic."
When collected over time however, metadata can reveal an individual's movements, contacts and can even be used to make predictions of a surveillance subject's future behavior. The NSA, for instance, uses metadata to determine targets for drone strikes against suspected terrorists.
In 2014 former head of both the NSA and the CIA Michael Hayden went so far as to admit that the US "kills people based on metadata."
You can share this story on social media: