Across the Pacific in a week: US & Russian balloonists set world distance record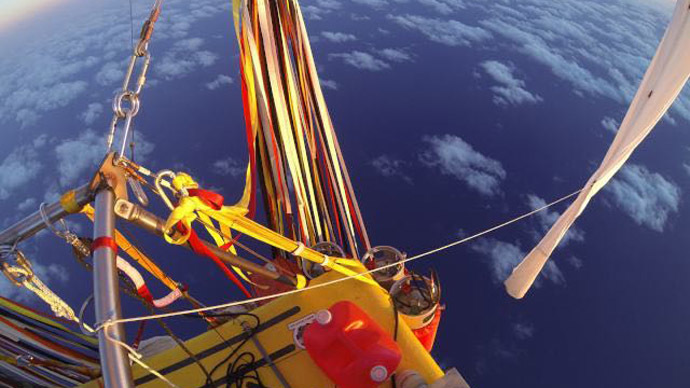 American Troy Bradley and Russian Leonid Tyukhtyaev have surpassed a 5,200-mile (8,800-km) distance record with their gas balloon flight across the Pacific. The "Two Eagles," as they are dubbed, are set to land in Baja California, Mexico, on Saturday.
As the record was beaten Thursday morning, flight officials applauded at the Anderson-Abruzzo Albuquerque International Balloon Museum in New Mexico, and people who were there posed with pictures counting the distance flown, Reuters reported, citing Art Lloyd Jr., a mission support control worker at the site.
"We're really excited and just now concentrating on getting them to a nice safe landing," Lloyd said.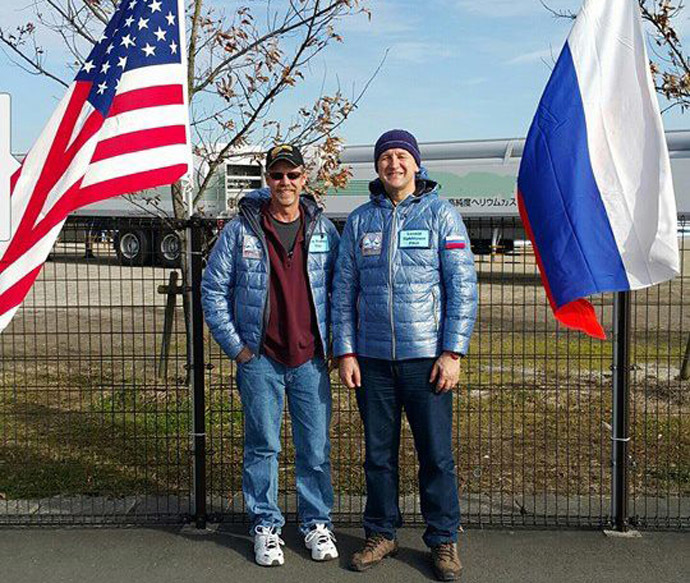 They are also on course to beat a 1978 flight duration record of 137 hours, 5 minutes and 50 seconds on Friday morning.
Troy and Leonid waving goodbye before launch. Photo taken by: Tami Bradley (@tamib5 )

Een foto die is geplaatst door Two Eagles Balloon Team (@twoeaglesballoonteam) op 27 Jan 2015 om 6:55 PST
Organizers of the flight say, however, that the Two Eagles have "not yet broken the record," as "that will be determined by the US National Aeronautic Association, followed by the FAI, after a meticulous process of documentation and review that may take several weeks or months."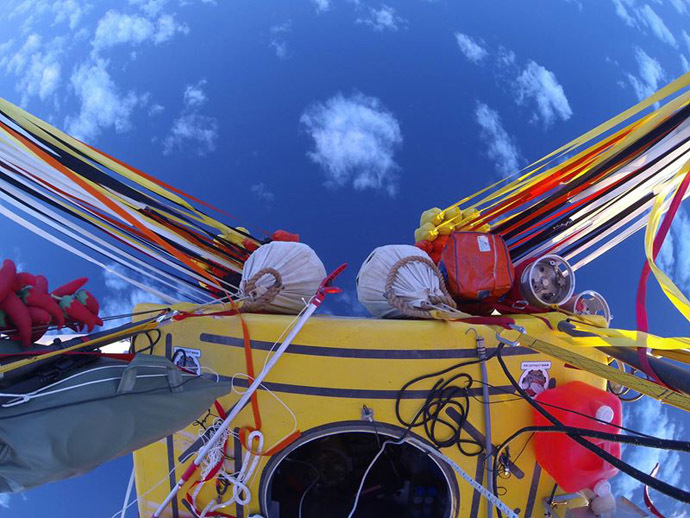 Bradley and Tyukhtyaev have been on a diet of fresh fruit, freeze-dried hikers' meals, beef jerky and sometimes a hot meal from a small stove, according to Lloyd.
Their equipment includes, among others, cold weather gear such as sleeping bags and a heater.
READ MORE: 62 yo Russian sailor crosses Pacific on rowboat, 17,000km in just 162 days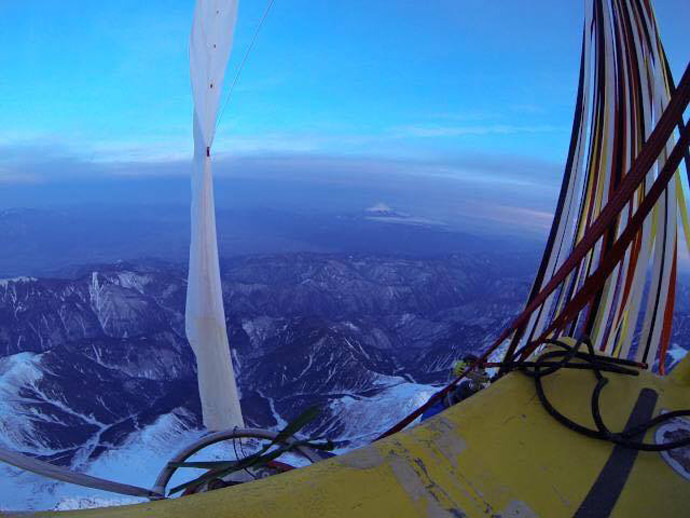 The pair started their journey early Sunday from Japan, local time.
Earlier, they were on track to land in southwest Canada, but weather changed their plans, so they decided to land in Mexico.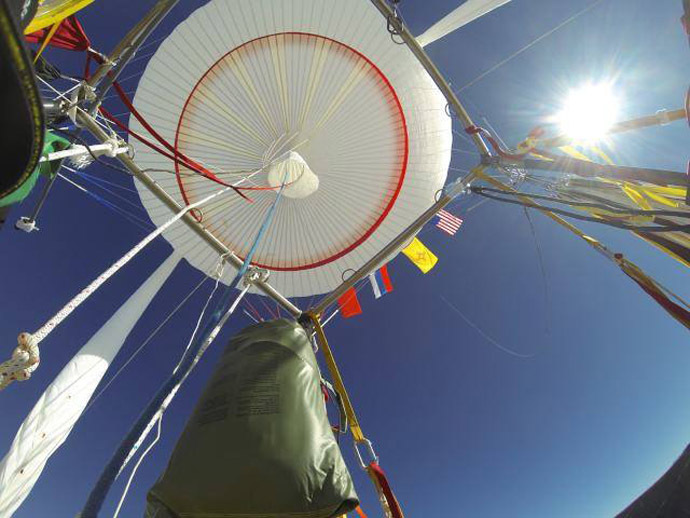 The Two Eagles' progress can be tracked in real time on the flight's website.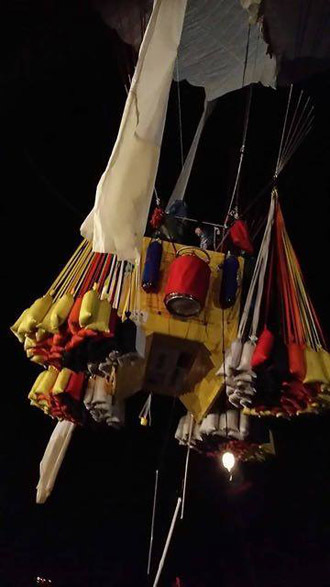 You can share this story on social media: