62 yo Russian solo sailor crosses Pacific on rowboat covering 17,000km in just 162 days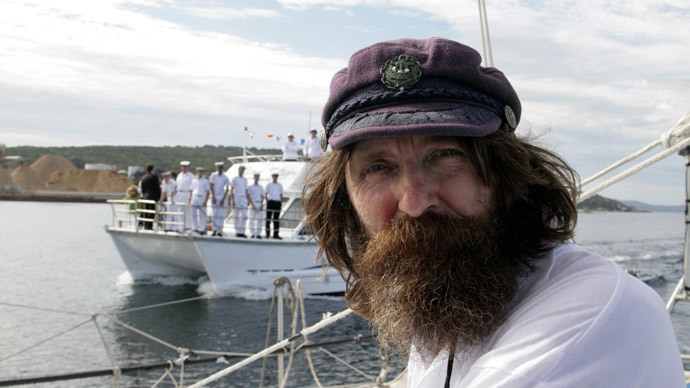 World-famous Russian traveller and adventurer Fedor Konyukhov, who has been on a solo-rowing voyage across the Pacific Ocean since December, has reached the Australian coast, completing his adventure in a record 162 days.
Konyukhov started his exploit from the Chilean port of Concon on December 22, 2013 and finished in the eastern Australian town of Mooloolaba, in the state of Queensland on May 31, 2014.
The traveller wrote in his blog that he covered the distance of more than 17,408km (9,400 nautical miles) on the Turgoyak rowboat, crossing the ocean single-handed, without entering ports and without any external help or assistance.
"In the beginning it was hard, then it became harder," Konyukhov told Itar-Tass. "Every day I tried to sail 18 hours, I slept for 20-25 minutes and no more than 2.5 hours a day."
He said that the weather was favorable during his voyage. "I escaped all major hurricanes. The rowboat never turned over…" he added.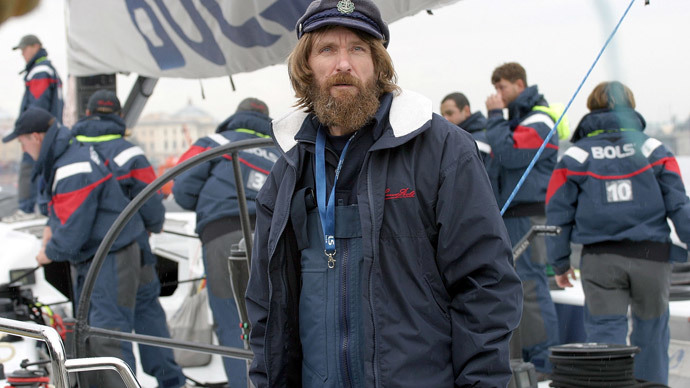 At least 500 people gathered on the beach in the small town of Mooloolaba (4,000 residents) to welcome the adventurer. Among them was the Russian ambassador to Australia, Vladimir Morozov, who passed the Russian president's congratulations to the traveller.
A heroes welcome for Russian rower Fedor #Konyukhov after Pacific crossing @SBSNews@Konyukhpic.twitter.com/KkSDHYyqrWpic.twitter.com/oNlrf1IIQe

— Stefan Armbruster (@StefArmbruster) May 31, 2014
Initially, Konyukhov was planning to complete the voyage in 200 days and his original destination was the Australian city of Brisbane, which is only 100 km south of Mooloolaba. However, oceanic winds and currents diverted him from his original course and he chose another port to finish the trip.
The previous Pacific Ocean crossing record was set by Jim Shekhdar, a British ocean rower, who completed his trip in 273 days, said the International Ocean Rowing Society. He set off from Peru on June 29, 2000 and arrived in Australia on March 30, 2001 having rowed approximately 8,000 miles.
Big crowd welcomes across Pacific rower, Russian adventurer, Fedor Konyukhov @ Mooloolaba, Aust pic.twitter.com/OQsTu5IVh0

— Lewis Philips (@LewisPhilips1) May 31, 2014
History made! Congrats Fedor Konyukhov 1st person to row continent to continent across the Pacific solo! 160days. pic.twitter.com/J7glxbXDGg

— JuliaImmonen (@JuliaImmonen) May 31, 2014
New adventures?
After the finish, Konyukhov said he is now planning to perform a non-stop flight on an air balloon around the world. He is going to start from Australia, fly from west to east, and complete his journey back in Australia.
"I have been travelling for more than 40 years," Konyukhov said. "Earlier I did it for scientific reasons … but now I am thinking of the younger generation, who I want to inspire with a romantic spirit. I want people to dream more."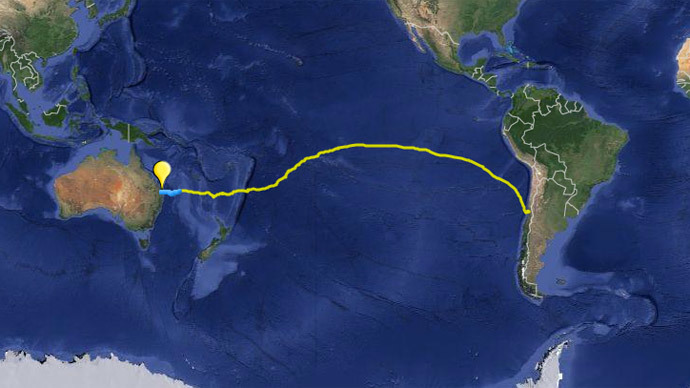 In 2002 Konyukhov, a Russian Orthodox priest, set a world record by crossing the Atlantic Ocean on a 7-meter rowboat, the Uralaz, in 46 days and 4 hours. The record remained unbroken for 11 years.
He was also the first Russian mountaineer to complete the Seven Summits Challenge, for which a person must climb the highest mountains of each of the seven continents.
Konyukhov is the only person to have reached such extreme points of the planet as the North Pole (three times), the South Pole, the Pole of Inaccessibility in the Arctic Ocean and the top of Mount Everest (twice). He has also sailed around the world via Cape Horn.
Fedor #Konyukhov has rowed across the Pacific ocean for 5 months, completely unassisted. Arrived in Australia today. pic.twitter.com/YZGI40dYj8

— Mike Luk (@mike8luk) May 31, 2014
#Breaking - #Fedor#Konyukhov has arrived in Mooloolaba after rowing 16,800km solo across the Pacific Ocean. pic.twitter.com/6zs7ucyGs4

— Sarah Naumann (@sarahnaumann_) May 31, 2014
You can share this story on social media: