Animals in France finally recognized as 'living, sentient beings'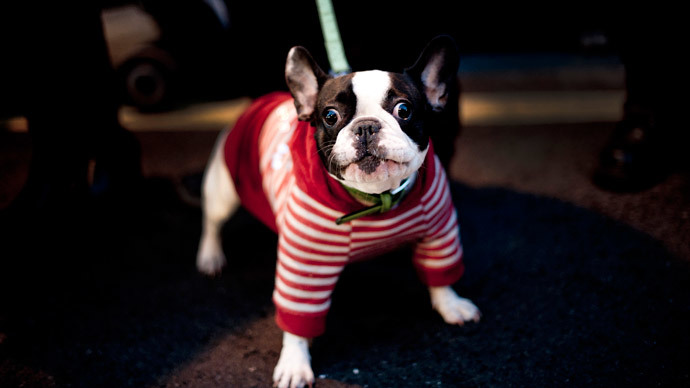 It has taken the French parliament more than 200 years to officially recognize animals as "living, sentient beings" rather than "furniture," finally upgrading their embarrassing status that dates back to Napoleonic times.
While amendments to the Civil Code were first approved in November, the National Assembly voted on the motion Wednesday, according to AFP. The Assembly had to give its final word after debate with the Senate over several clauses, including the animals' status.
Until the motion was passed, animals in France, including domestic pets and farm animals, had the same status as a sofa. When the civil code was wrapped up by Napoleon back in 1804, animals were considered as working farm beasts and viewed as an agricultural force designated as goods or furniture.
#France to recognize #animals as #living#sentient#beings reversing 200+ years of #law and #jurisprudence. pic.twitter.com/WF8reOuCvW

— Annie S. (@ParisPodcast) January 29, 2015
A two-year fight led by the French animal rights organization Fondation 30 Million d'Amis (Foundation of 30 Million Friends) has resulted in the long-awaited change.
The charity's president, Reha Hutin, insisted that the new legislation was needed to stop horrendous acts of cruelty toward animals. Currently, the law on the cruel treatment of animals in France comprises the punishment of a maximum two-year prison term and a 30,000-euro fine.
"France is behind the times here. In Germany, Austria and Switzerland they have changed the law so it says that animals are not just objects," Hutin told The Local.
READ MORE: All dogs go to heaven: Pope Francis says animals will enter pearly gates
"How can the courts in France punish the horrible acts that are carried out against animals if they are considered no more than just furniture?" she said.
However, France's powerful FNSEA farm lobby, along with some politicians, voiced concerns that the latest change in the legislation could undermine the interests of farmers, particular cattle breeders.
In 2002, Germany became the first country in the European Union to grant constitutional rights to its animals. Then, in 2006, members of the Dutch Party for the Animals (PvdD) became the first animal-rights MPs anywhere in the world.
You can share this story on social media: