All dogs go to heaven: Pope Francis says animals will enter pearly gates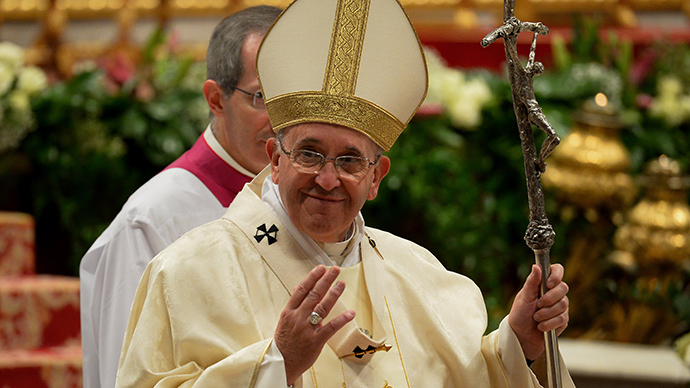 Pope Francis has promised that your favorite pooch will have a spot in heaven, along with all other animals. He made the vow while comforting a little boy mourning the loss of his dog, according to media reports.
During his weekly address in the Vatican's St. Peter's Square, the pope told the boy that "paradise is open to all of God's creatures."
"One day, we will see our animals again in the eternity of Christ," said the leader of the Catholic Church, according to Italian news outlets.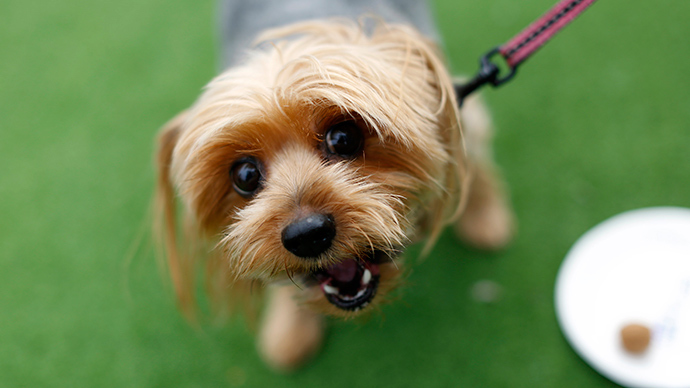 There has been a long-standing debate within the Catholic community over whether animals should and can go to heaven.
The pope's comments differ from the position adopted by his predecessor, Pope Benedict XVI, who said in 2008 that when an animal passes away it "just means the end of existence on Earth."
Pope Francis' reported stance has been immediately hailed by some animal rights groups. The Humane Society of the United States and People for the Ethical Treatment of Animals (PETA) welcomed the statements.
Pope Francis says all animals can go to heaven. http://t.co/fA7ZY59llS

— Humane Society (@HumaneSociety) December 12, 2014
The Argentinian pope has become known for his controversial liberal approaches and stirring statements since assuming his post in March 2013.
He is famous for a more accepting view on homosexuality. Last year, Pope Francis signaled a less condemnatory stance by famously saying, "Who am I to judge?"
In October, the Catholic Church said it is considering embracing homosexual believers, as well as partially accepting same-sex and other religiously unsanctioned partnerships. This is according to "relatio," a document released at the half-way point of the Synod, a two-week discussion of Catholicism and personal relationships at the Vatican, which was attended by 200 senior bishops.
READ MORE: Catholic 'breakthrough': Vatican considers 'welcoming gifts and qualities of gays'
On several occasions, Pope Francis has lashed out against capitalism and its footprint on humanity. He launched his latest attack in November, saying that humankind will bring about the end of the world unless people rein in their rapacious greed.
"It is also painful to see the struggle against hunger and malnutrition hindered by market priorities, the primacy of profit, which reduce foodstuffs to a commodity like any other, subject to speculation and financial speculation in particular," Francis said.
In September, Pope Francis compared today's world to a third world war "fought piecemeal, with crimes, massacres and destruction."
READ MORE: 'War is madness': Pope Francis says WWIII is happening already
You can share this story on social media: