Islamists greater threat than Nazis – Swedish right-wing MP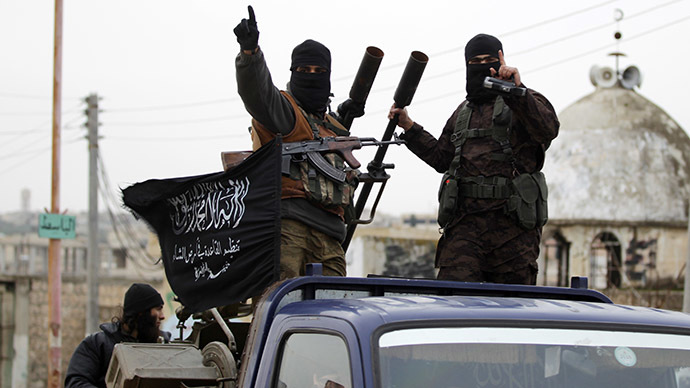 The leader of the far-right Sweden Democrats party has compared Islamists with Nazis, saying Islamism was perhaps a greater threat for the country. The statement has caused controversy with various Swedish religious communities.
The leader of the anti-immigration party, Mattias Karlsson, said in interview to Swedish TV that one must take all ideologies seriously and fight them in every way. Nazism was "terrible" but Islamist ideology can even be more dangerous for the world, he said.
"If you look at what is happening in the world right now, you cannot hide the fact that Islamism is a major threat to human rights and democracy throughout the world," Karlsson stated as quoted as saying by The Local.
READ MORE: Swedish officer sparks Facebook debate over ISIS getting govt assistance over returning veterans
His words caused a wave of indignation among the Jewish population of Sweden as Jews were commemorating the 70th anniversary of the liberation of Nazi concentration camps during World War II.
"As we make this commemoration, we want people to recognize evil in the world and to know that this can happen to any group, not just Jews," Lena Posner-Körösi, chairwoman of the Jewish community in Stockholm, told The Local. "For [Karlsson] to talk about the threat of Islam as he has done is very dangerous and shows he hasn't learnt anything."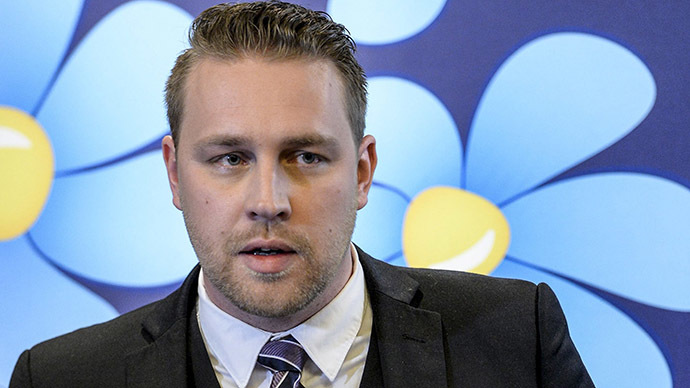 Zachariah Zouhir, the chairman of the African Swedish National Association and a representative of Muslim community, admitted it was not the first time Karlsson talked about the dangers of Islam and a multicultural society.
"He is seeking to polarize different groups," he said. "But actually what happened to the Jews is happening to Muslims now. We are being persecuted in Europe. We may not be being killed, but there are attacks on our mosques, women are being attacked in the street and governments are getting tougher on us."
READ MORE: Far-right anti-immigrant party 'real winner' of Sweden election
The Sweden Democrats believe that the current Swedish immigration and integration policies have failed and oppose integration because the Swedish people should not have to bear the burden of what they see as a reckless immigration policy. The party feels that the current situation with a large number of immigrants living in cultural enclaves is not beneficial for the country.
In elections last year, the party got 12.9 percent of votes and won 49 seats in the Riksdag, Sweden's 349-member parliament.
You can share this story on social media: