Facebook, Instagram go down globally, internet freaks out
The websites of popular social media networks Facebook and Instagram appeared to be down for at least 40 minutes on Tuesday due to a technical outage. Lizard Squad, a hacking group, is reportedly behind the attack.
READ MORE: Lizard Squad hacker group claims responsibility for Facebook, Instagram outage
The mobile versions of both sites were not available either.
"Sorry, something went wrong. We're working on it and we'll get it fixed as soon as we can," said a message on the Facebook site.
The hacker group, which on Monday attacked the website of Malaysia Airlines, claimed responsibility for the social media outage.
READ MORE:Malaysia Airlines website 'Hacked by Cyber Caliphate'
Facebook, Instagram, Tinder, AIM, Hipchat #offline#LizardSquad

— Lizard Squad (@LizardMafia) January 27, 2015
#Facebook, #Instagram, #Tinder + others down apparently due to huge DDOS attack http://t.co/AHmIDiwx9Bpic.twitter.com/A2FPwTK2jb

— RT (@RT_com) January 27, 2015
The hashtag #facebookdown has recently appeared on Twitter. The hashtag already tops Worldwide Trends on Twitter.
The websites of the Tinder matchmaking mobile app and Hipchat instant messaging are also down.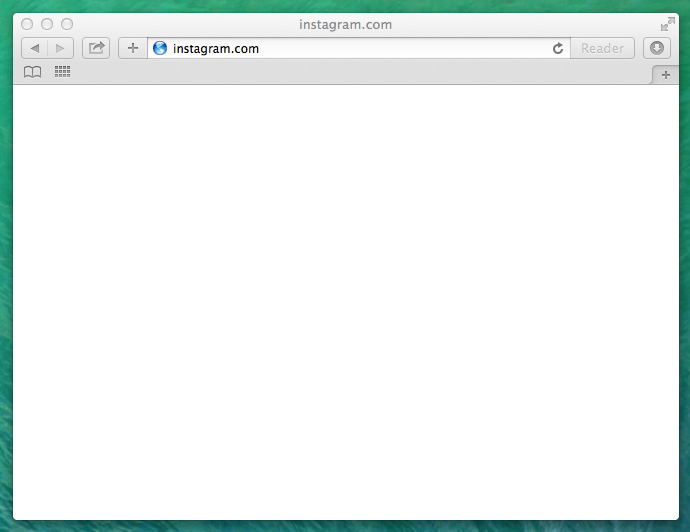 The hashtag #ThingsIDidWhenFacebookWasDown has also become popular on social media.
#ThingsIDidWhenFacebookWasDown Tell girlgirl that I liked her photo. In person. With an actual thumbs up.

— Leticia Bongnino (@theREALeticia) June 19, 2014
#ThingsIDidWhenFacebookWasDown Took a photo of my food and showed it to my friends in person to get Likes. #FacebookDown

— mrbrown (@mrbrown) January 27, 2015
The users started making jokes, saying that this is the first time they have spent so much time on Twitter and they are ready to meet their Facebook friends again.
Facebook is down? Maybe time to get some fresh air? #facebookdownpic.twitter.com/UnLvepJgUy

— Bingo Island (@bingoisland) January 27, 2015
#ThingsIDidWhenFacebookWasDown Wasted minutes of my wild and precious life on #Twitter, instead of wasting them on #Facebook. #facebookdown

— David Ruggero (@ThatSeattleGuy) January 27, 2015
We all survived facebook down! #news#facebook#facebookdown #ThingsIDidWhenFacebookWasDown#Qatar#KSA#Gulfpic.twitter.com/QzVHhDu5JM

— WakraLab.com (@WakraLab) January 27, 2015
#RIPFACEBOOK and #RIPINSTAGRAM have begun to trend on Twitter.
#facebookdown#ripfacebookpic.twitter.com/Qm9Iea9lO2

— Nathan Seyeau (@NSeyeau) January 27, 2015
In case you didn't already know: http://t.co/KWVl91GORo#facebook#RIPfacebook#facebookisdying#facebookisdead#tsupic.twitter.com/2O91iHQtG5

— Trav Nasty (@CptTravNasty) January 4, 2015
Less than an hour after the popular social media sites went down, the problem was fixed and the sites went back up, much to the relief of millions of daily users.
#FacebookisBack proclaimed the latest hashtag that was actively retweeted.
and #facebookisbackpic.twitter.com/LIf0G9Npch

— Reynold Quareswift (@iiiiinoddddd) January 27, 2015
@facebook is back up again!!!!! #facebookisback#facebookisuppic.twitter.com/8UkRgyqRvb

— ⓢⓤⓜⓐ (@sumagowda) January 27, 2015
Later Facebook wrote in a statement that the engineers had managed to identify the cause of the outage and "recovered the site quickly."
Facebook, launched on February 4, 2004 by Mark Zuckerberg, now has 864 million daily active users, according to information from Facebook newsroom, September 2014. It also has about 1.35 billion monthly active subscribers.
Instagram, an online photo-sharing, video-sharing and social networking service, was launched October 6, 2010, and since then it has garnered more than 150 million monthly active users.
A Facebook spokesman said in a statement emailed to CNBC that the outage "was not the result of a third party attack but …occurred after we introduced a change that affected our configuration systems."
"We moved quickly to fix the problem, and both services are back to 100 percent for everyone."
You can share this story on social media: