UN: Dozens of children homeless after Israel illegally demolished Palestinian houses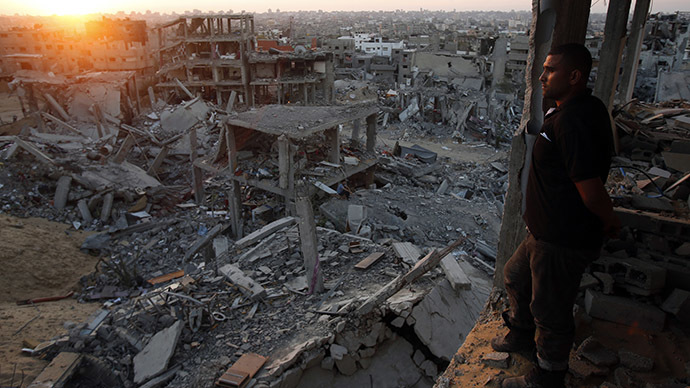 The United Nations has condemned Israel for illegally demolishing houses of Palestinians in East Jerusalem, leaving 77 people, over half of whom are children, homeless in three days.
"Demolitions that result in forced evictions and displacement run counter to Israel's obligations under international law and create unnecessary suffering and tension," the UN Office for the Coordination of Humanitarian Affairs (OCHA) said in statement Friday.
The demolitions took place in East Jerusalem and the districts of Ramallah, Jericho and Hebron, according to the statement.
READ MORE: Creeping construction: Israel to build 600 new settlements in the West bank
"Some of the demolished structures were provided by the international community to support vulnerable families," said James Rawley, who is also UN Deputy Special Coordinator for the Middle East Peace Process, urging Israel that the demolitions "must stop immediately".
In the 2014, Israel carried out a record number of demolitions in the west bank and East Jerusalem and area known as Area C, which is under full Israeli control.
"In 2014, according to OCHA figures, the Israeli authorities destroyed 590 Palestinian-owned structures in Area C and east Jerusalem, displacing 1,177 people — the highest level of displacement in the West Bank since OCHA began systematically monitoring the issue in 2008," OCHA said.
However, it is not clear how many of the structures were actual houses or how many were knocked up shelters.
Israel argues that demolitions are necessary because the homes have been built without proper construction permits. But the Palestinians as well as rights groups say that Israel repeatedly denies such permits forcing people to build without them.
"The planning policies applied by Israel in Area C and East Jerusalem discriminate against Palestinians, making it extremely difficult for them to obtain building permits. As a result, many Palestinians build without permits to meet their housing needs and risk having their structures demolished," said the OCHA.
Some 500,000 Israelis have settled in the West Bank and East Jerusalem, among 2.4 million Palestinians. The Israeli-occupied territories have been seeking full Palestinian statehood and independence from Israel for decades. But despite international criticism, the Israeli government encourages the Jewish population in the West Bank to build new settlements.
At the end of 2014 Israel gave the green light to the construction of 243 new homes in Ramot in East Jerusalem, West Bank. The country also approved amendments to existing projects for 270 homes in the same area and in the neighborhoods of Har Homa.
READ MORE: Israel may file war crimes suit, freeze $127mn in tax funds over Palestine's ICC push
In mid-January Israelis withheld crucial tax revenue from the Palestinians, in retaliation for Palestinian attempts to the join the ICC.
You can share this story on social media: