​Creeping construction: Israel to build 600 new settlements in the West bank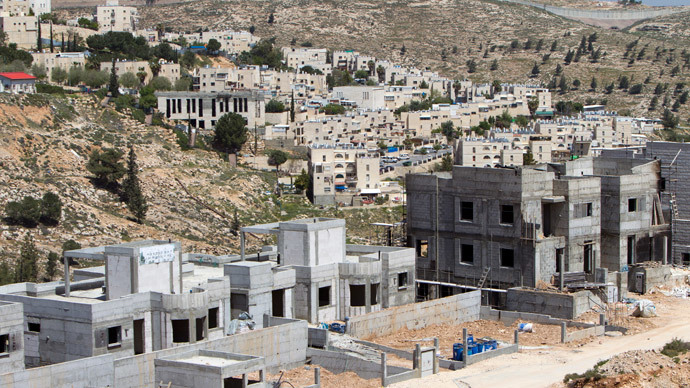 Israeli authorities have approved the building of at least 623 settlements on the West Bank in the space of just one week. The decision comes amid growing tensions in the region ahead of a planned UN vote on Palestine's statehood.
On Thursday, Israel gave the green light to the construction of 243 new homes in Ramot in East Jerusalem, West Bank, a municipal spokeswoman said. The country also approved amendments to existing projects for 270 homes in the same area and in the neighborhoods of Har Homa.
Earlier on Wednesday, Jerusalem City Council approved the construction of 380 new settlements in two districts of the city and in its southern part, including annexed areas beyond the Green Line.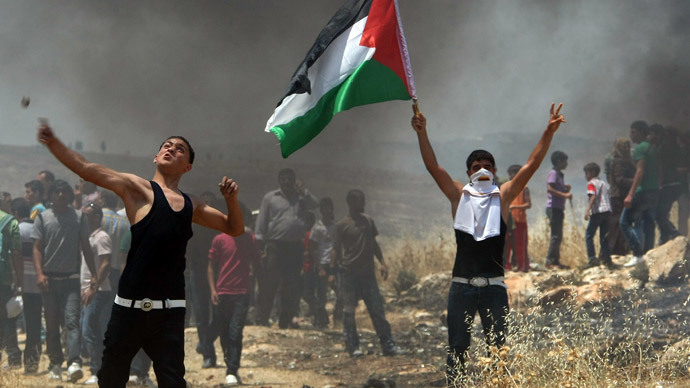 "The municipal commission has given construction permits for 307 homes in Ramot and 73 in Har Homa," said Yosef Pepe Alalu, a Jerusalem city councilor with the opposition Meretz party.
According to Alalu, the construction of new homes on the West Bank may threaten the peace process between the Israelis and Palestinians.
"Attempts are always being made to prove, forcibly, that Jerusalem is unified and to create facts on the ground. But we see in the meantime that all possibility of an agreement and of coexistence is receding more and more into the distance," he said.
READ MORE:Chief Palestinian negotiator says UN statehood vote to happen this year
On Thursday, the Israeli Supreme Court ordered the evacuation and demolition of the Amona outpost in central West Bank. The village was founded in 1995 on land privately owned by Palestine; today about 50 families live in the area.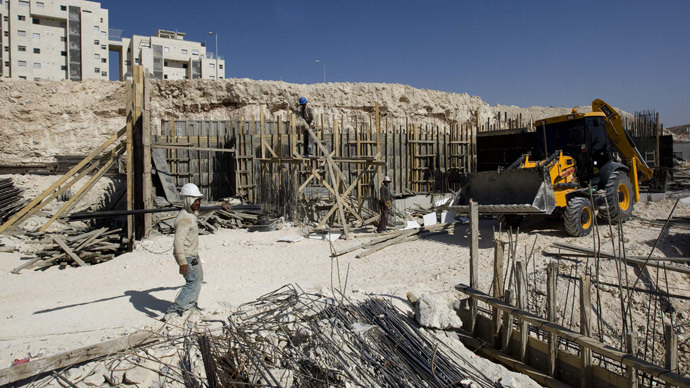 "These structures were built on privately owned land so there is no possibility of authorizing their construction, even retroactively," Supreme Court President Asher Grunis said in the ruling, as cited by Haaretz. Amona was judged illegal by Israel in 2006.
According to Grunis, "the decision to evacuate inhabited dwellings was not made lightly."
"Undoubtedly the implications of carrying out the demolition orders will be hard and painful for the residents and their families, who settled there and established a communal settlement."
"Nevertheless, these difficulties cannot allow the validation of illegal construction on private land, and they cannot justify non-enforcement of the law."
Israel claimed East Jerusalem during the 1967 Six-Day War, with its annexation never being recognized internationally. Since then, Israel has built numerous settlements, which are now under military regulation, with different laws applied arbitrarily to certain areas.
READ MORE:Israel approves over 380 new settlements in occupied Jerusalem
Some 500,000 Israelis have settled in the West Bank and East Jerusalem, among 2.4 million Palestinians. The Israeli-occupied territories have been seeking full Palestinian statehood and independence from Israel for decades. But despite international criticism, the Israeli government encourages the Jewish population in the West Bank to build new settlements.
You can share this story on social media: