​Minute machines dive inside a living creature for first time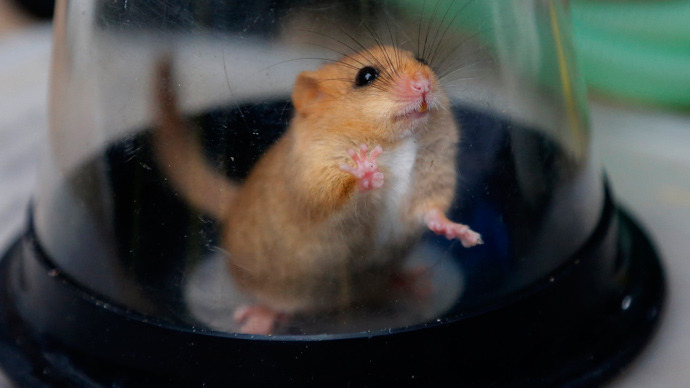 Researchers at the University of California have managed to implant acid-powered, self-destructing micromotors inside a living animal for the first time. It's hoped the tiny devices could help tackle maladies such as peptic ulcers in the future.
The tiny machines just 20 micrometers long and roughly a human hair's width, managed to deliver nano-particles to the stomach of a mouse without any side effects.
The self-propelled devices, made of polymer tubes and coated in zinc, self-destruct without leaving any traces of harmful chemicals.
"The body of the motors gradually dissolves in the gastric acid, autonomously releasing their payloads, leaving nothing toxic behind," Professors Liangfang Zhang and Joseph Wang, who lead the research, wrote in the journal ACS Nano.
While the machines dissolve, they deliver their vital contents into the stomach tissue. Up till now, the motors were tested only in laboratory cell samples, not inside a living organism.
"Such an active motor-based delivery strategy offers dramatic improvement in the efficiency compared to common passive diffusion of orally administrated cargoes," the scientists say.
This groundbreaking technique of delivering medicine could one day be used in humans, for instance, to treat ulcers and other ailments in relatively inaccessible parts of the body. The scientists say their research is the "very first step" towards this ambitious goal. They also hope their tour de force will help boost "the horizon of machines in medicine."
You can share this story on social media: