That loving aroma: Frenchman to release 'fart pills' for Valentine's Day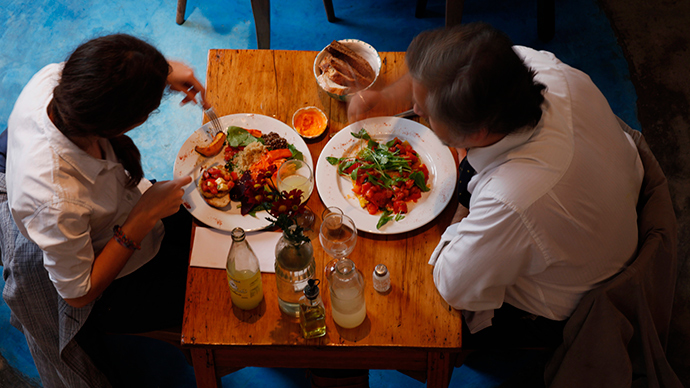 Valentine's Day may be one of the most romantic days of the year and a Frenchman has come up with an idea to keep it that way for those who break wind. He has developed scented fart pills to make sure nothing interrupts the perfect evening.
Christian Poincheval from northwestern France already has a wide range of tablets to prevent odorous mishaps. The 65 year-old's latest concoction will have a scent of ginger, the Local reports. The choice is due to ginger's fabled aphrodisiac qualities.
"Say it with love, flavor your farts with ginger," an advert for the pills reads.
The Frenchman is involved in homeopathy and says his natural product, made from herbs, helps to neutralize the odor when someone passes wind.
France's famous fart man is back again - with a special little pill for Valentine's Day: http://t.co/utEb09l5cxpic.twitter.com/tJPs4ew0oR

— The Local France (@TheLocalFrance) January 23, 2015
He came up with the idea six years ago, after having dinner with friends.
"We had just come back from Switzerland and we were eating a lot with our friends and the smell from the flatulence was really terrible. We couldn't breathe so me and a friend decided something had to be done," Poincheval told the Local.
READ MORE: Merde! Protesting French farmers dump tons of manure at govt buildings (VIDEO)

"When we were vegetarian we noticed that our gas smelt like vegetables, like the odor from a cow pat, but when we started eating meat, the smell of the flatulence became much more disagreeable," he said. "We needed to invent something that made them smell nicer."
A packet of 60 pills will set the buyer back almost €20. However, it could be money well spent if one's stomach revolts following a romantic meal on Valentine's Day.
You can share this story on social media: