Former Gitmo Australian inmate proclaimed innocent – lawyer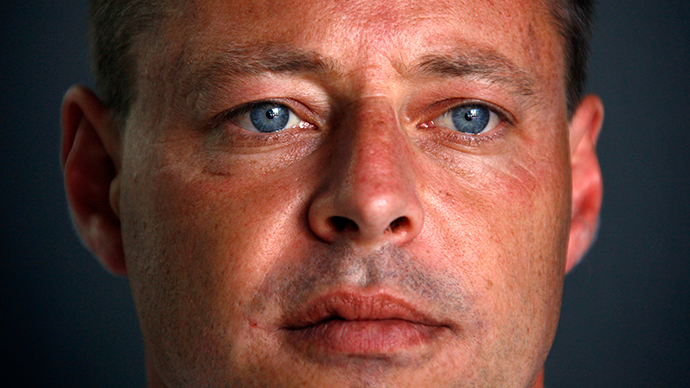 US authorities have told would-be jihadist David Hicks' lawyer that the Australian is innocent of the crimes he allegedly committed in Afghanistan in the early 2000s, which cost him six years in Guantanamo prison.
The US conviction was "not correct in law or fact," commented Hicks' lawyer Stephen Kenny, a human rights solicitor from Adelaide, who has received an official letter from the US authorities, which couldn't be released publicly.
"There is no doubt that David Hicks is and has always been innocent of any crime," he said, adding that it "was all but a done deal," Kenny said, as quoted by news.com.au.
"We are hoping that the military commission will make a ruling within a month," Kenny said.
At the same time, the former jihadist should not expect any compensation from the US government because terror suspects were captured in the interests of America's national security.
Native to Adelaide, 39-year-old David Hicks converted to Islam in 2001 and traveled to Afghanistan, where he allegedly underwent military training at the Al Farouq terrorist camp to join Al-Qaeda's ranks. Later in the same year, he was captured by the Northern Alliance, a resistance force against the Taliban, which finally handed him over to the Americans, for a bounty.
Because he couldn't be tried under Afghan or American law, he was brought to Guantanamo Bay detention camp, where he remained prisoner from 2001 until 2007.
READ MORE: Australian sentenced in Guantanamo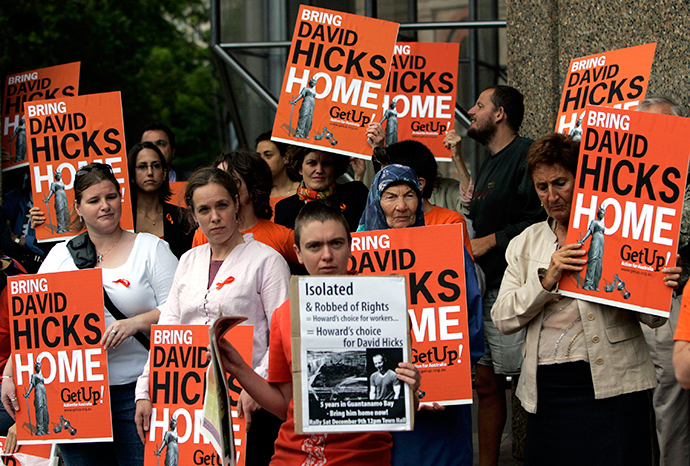 In 2006 David Hicks was convicted by the US military commission on charges of providing material support for terrorism in accordance with the Military Commissions Act of 2006. The conviction was a result of an Alford plea deal with prosecutors, in which Hicks accepted one smaller charge - without admitting guilt - in exchange for a lighter punishment. In the end, Hicks served only 9 months of a seven year sentence (the Guantanamo detention did not count towards the term).
In 2007, he was transferred to Australia's Yatala Prison in Adelaide, from which he was released under a control order later the same year.
There is another less known page in David Hicks' biography. Prior to converting to Islam, Hicks traveled to Albania in 1999, where he joined the Kosovo Liberation Army (KLA) that fought against Serbian forces during the Kosovo War. Years later the KLA and its leaders were accused of multiple crimes against humanity.
David Hicks with rocket propelled grenade launcher while fighting for the Kosovo Liberation Army . - http://t.co/hetPaa4H2A#GoogleAlerts

— Montgomery Granger (@mjgranger1) January 17, 2015
Hicks stayed with the KLA for two months, claiming in his autobiography published in 2010 that he was not engaged in any fighting and did not enter Kosovo at all.
Stephen Kenny, who defended David Hicks pro bono all the way, stresses that his client fighting on the Taliban side did not make Hicks a terrorist, but "a soldier for the government of that country."
"A terrorist is someone who is intent blowing something up, of causing damage to civilians,'' Kenny said, while David Hicks "never had that intent," the lawyer emphasized.
"That is the only reason I have done this. To see his name cleared. David is, and always has been, innocent,' Kenny said.
READ MORE: Former Gitmo detainee David Hicks heckles Australian attorney-general at awards ceremony
Chris Kenny, Associate Editor of National Affairs at The Australian and former chief of staff to Australia's foreign minister, doesn't question that incarceration in Guantanamo Bay was a "harsh and unusual punishment" for the former chicken-processing worker, but it was "unquestionably Hicks himself" who brought this on himself when he journeyed from the "depressed northern suburbs of Adelaide" to the Afghan mountains.
"Hicks fought with the Kosovo Liberation Army, trained with terror group Lashkar-e-Taiba in Pakistan, conducted extensive training with Al-Qaida in Afghanistan, met Osama Bin Laden up to 20 times and was involved in militant missions in Afghanistan, including guarding tanks at Kandahar airport, while the country was subject to US bombing raids," Chris Kenny wrote.
The information wasn't obtained from confessions, but from his own letters to his family released by the Australian Federal Police after his conviction, in which he called Osama Bin Laden, a "lovely brother" and boasted about being "very well trained for jihad in weapons."
A US ruling could technically clear David Hicks of assisting terrorism, but that doesn't essentially make him "an innocent abroad," Chris Kenny said, pointing out that, "Legislative changes since the age of jihadist terrorism dawned would make such activities an offence under Australian law now."
You can share this story on social media: