Dotcom wants 'to kill Skype' with MegaChat, his encrypted video calling service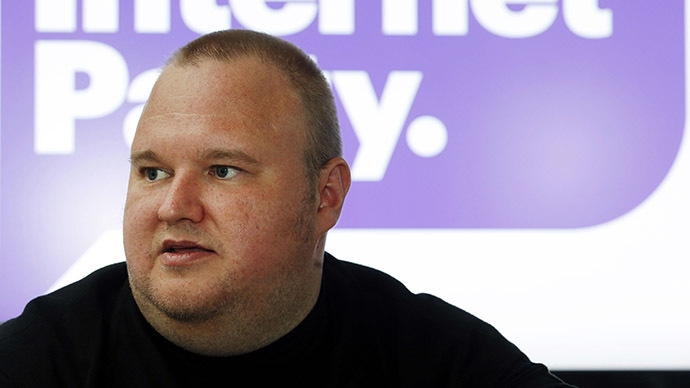 Kim Dotcom has launched a public beta version of his latest project, with which he aims to wipe out Skype. The video calling service called MegaChat is to be encrypted to ensure secure communications for all its users.
The program will be introduced "starting with video calling today," the German born entrepreneur said on Twitter on Thursday. The new program registered half a million calls in just a matter of hours.
Dotcom has says the new product, which has been developed by the Mega "Conspiracy Team" will be a "Skype killer," and hopes to end the domination of the Microsoft based product.
#Mega has over 15 million registered users now. I think #MegaChat could elevate us to 100+ million users by the end of 2015. #Prediction

— Kim Dotcom (@KimDotcom) January 22, 2015
MegaChat's main selling point is that it is encrypted from both ends. The NSA whistleblower Edward Snowden made revelations that Skype had co-operated with America's spy agency to allow communications to be monitored – something that would not happen with Dotcom's new product.
The entrepreneur also mentioned that he soon hopes to release a messaging service and a video conference call service in the near future.
MEGA announces MEGAchat beta. Browser based end-to-end encrypted audio and video chat: https://t.co/1Yuua52R7Xpic.twitter.com/x5ANpXWX7V

— MEGA (@MEGAprivacy) January 22, 2015
MegaChat's release comes almost three years to the day that Dotcom was arrested in Auckland by police and his MegaUpload website, which allowed the public to download films, was shut down.
READ MORE: Kim Dotcom US extradition hearing delayed until 2015
Attorneys for the United States government suffered a blow in December as they lost their attempt to revoke Dotcom's bail conditions. He is awaiting an extradition trial in New Zealand, scheduled for next June. However the judge said the internet mogul, who is worth an estimated $40 million can remain free pending his court appearance.
Already over 500,000 calls within just a few hours. Thank you for using #MegaChat.

— Kim Dotcom (@KimDotcom) January 22, 2015
Dotcom continues to fight extradition attempts to the US and has enjoyed a colorful life in his adopted New Zealand. He formed a party, which ran in last year's New Zealand elections.
READ MORE: 'Dotcom brand is poisoned': Internet Party crashes in NZ elections
However, his party produced a poor showing, gathering nowhere near the number of votes he had anticipated. His Internet-Mana party gained just 26,500 votes – 1.3 percent of the total, and short of the five percent needed to cross the parliament threshold.
You can share this story on social media: