ISIS 'lovers' hack websites in 40 Spanish towns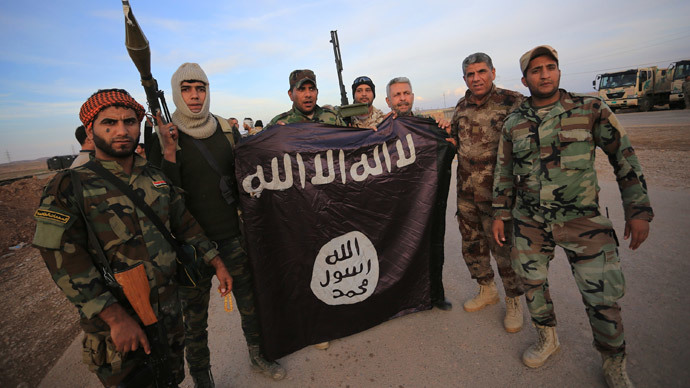 At least forty municipalities in the Navarre province of Spain had their websites compromised, with the hackers leaving messages in support of the Islamic State (IS, formerly known as ISIS/ISIL) extremist group.
An estimated 70 municipal websites were attacked on Tuesday evening, police say, according to El Diario de Navarra.
Instead of their usual content, the websites displayed black IS flags and threats in Arabic. The message started with the words "I love ISIS" and ended with "Je suis Mohammed" and "Je suis ISIS".
The posts also included insults targeting France and Israel. The pages were signed either with "hackers Algeria 2015", or with "hacked by Team System Dz."
Police don't think the attack specifically target Navarre, pointing out that all the affected websites had one service provider, located in France.
Hackeadas con frases yihadistas las webs de ayuntamientos navarros http://t.co/dMAuYBAoezpic.twitter.com/a8nyKyjulB

— informativost5 (@informativost5) January 20, 2015
"This was probably a continuation of last week's action in France," police said, according to El Diario de Navarra, cited by the Local.
Last week, Islamist hackers shut down over 20,000 French websites. The attacks were launched shortly after the mass rally in Paris in commemoration of the Charlie Hebdo attack victims.
READ MORE: 'Cry for freedom': Hundreds of thousands ready for solidarity march in France
It took two hours before the pro-ISIS messages were removed.
The ongoing investigation will say whether the case should be regarded as an act of terrorism and so needs to be heard in a high court.
France meanwhile continues to suffer hack attacks.
On Wednesday, French daily Le Monde had its Twitter account hacked by the Syrian Electronic Army (SEA).
One of the tweets posted by the group read: "Je ne suis pas Charlie" ('I'm not Charlie').
You can share this story on social media: