Charlie-divided? Poll shows over 40% of French oppose Mohammed cartoons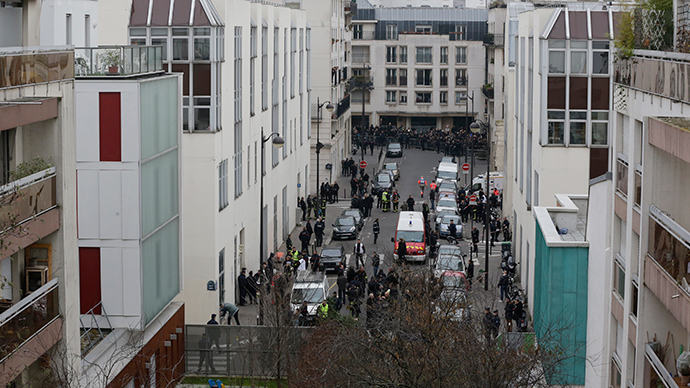 While 5 million copies of Charlie Hebdo went like hot cakes, almost half of the French population do not support publishing the Prophet Mohammed cartoons, a new poll revealed.
Forty-two percent of respondents see Mohammed cartoons as offensive and fifty percent say they back "limitations on free speech online and on social networks," according to an Ifop poll, the results of which were published by Le Journal du Dimanche, a French weekly newspaper.
However 57 percent supported the publication of Mohammed caricatures, thus stepping in "for freedom of expression," according to the survey.
The survey was conducted last week following Paris shootings which killed 17 people. The attacks started in the HQ of Charlie Hebdo newspaper where 12 people, including four notable cartoonists, were shot dead.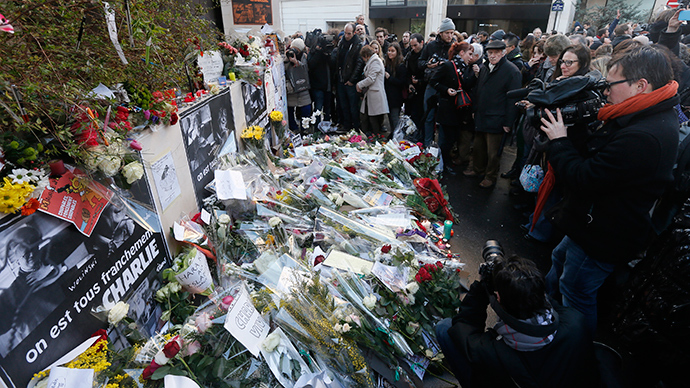 The poll showed, that the majority of the French – about 81 percent - said they welcome the idea of stripping nationality from those with dual citizenship who committed terror act on French soil.
Sixty eight percent also supported banishing the country's citizens from returning to France if "they are suspected of having gone to fight in countries or regions controlled by terrorist groups" such as Syria or Iraq.
When asked if they favor sending French military into Libya, Syria and Yemen, 57 percent answered "No".
READ MORE: Post-attack Charlie Hebdo issue raises €10mn
On Wednesday, Charlie Hebdo's post-attack edition, featuring the Prophet Mohammed shedding a tear while holding a "Je Suis Charlie" sign, was published. Surviving journalists initially expected a million of copies to be sold, but now the issue is aiming at a target of 7 million copies, a far cry from the usual 60,000 circulation.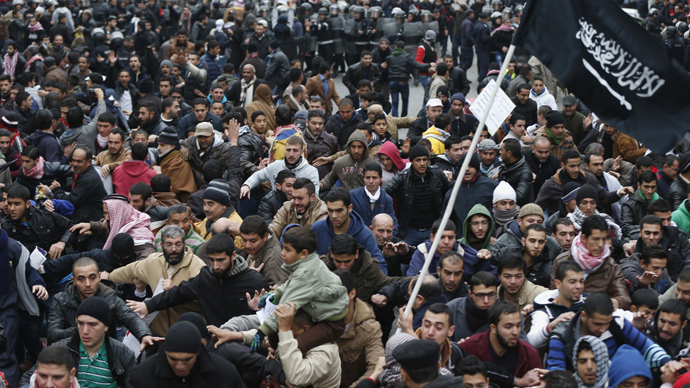 The issue immediately sparked outrage from Muslims and Islamist groups.
READ MORE: Churches torched, 5 killed as Niger's anti-Charlie Hebdo protest escalates
After Friday prayers were held across the Muslim word, people gathered for rallies in Algeria, Syria, India and The Philippines. In Jordan there were clashes with police as demonstrators tried to march to the French embassy, while in Pakistan's Karachi police used tear gas to disperse a crowd of some 200 people.
Niger, a former French colony, saw the most violent demonstrations. Eight Christian churches were set on fire and ransacked as Muslims were protesting against Charlie Hebdo's satirical cartoons targeting Islam. At least ten people were killed in Friday and Saturday protests, police said.
You can share this story on social media: