Stool pigeons? Vietnam clears racing birds of 'spying' for China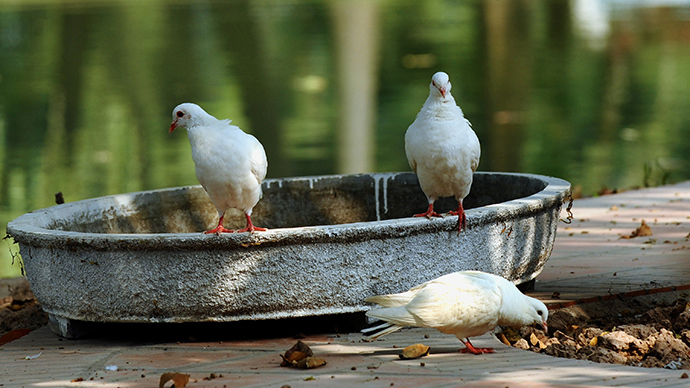 When pigeons began turning up in central Vietnam bearing Chinese characters on their wings, conspiracy theories began to fly that China was using the birds for spying purposes. But now it turns out the pigeons belonged to a racing club.
Since last November, residents of Da Nang City began catching pigeons – 16 in total – with Chinese characters stamped in red ink on their wings and strange rings on their ankles, the local Thanh Nien News website reported.

Several local newspapers quoted residents as saying that the rings appeared to hold something that resembled a memory card.
READ MORE:Microsoft latest victim in China's spy-spooked probes
The police traced the pigeons based on the markings on their wings and determined they were their club registration numbers and their racing names, Colonel Tran Phuoc Hung of the Da Nang Police Department told the news outlet.

As it turned out, the pigeons belonged to racing clubs located in China, Taiwan, Indonesia, the Philippines and Vietnam itself, having flown the coop, so to speak, on their racing careers.

Relations between Vietnam and China saw a decline previous year. In May, riots erupted in southern Vietnam, the home of many industrial sectors, after Beijing placed an oil rig in a part of the South China Sea, which Vietnamese refer to as the East Sea, claimed by Hanoi. More than 20 people were killed in the riots.
You can share this story on social media: