​ISIS releases video of boy brutally executing 2 hostages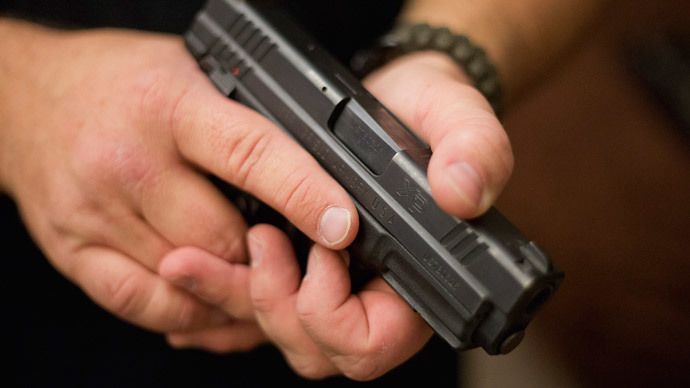 An Islamic State affiliated media center has released a video of a young boy shooting point blank at two kneeling men who have purportedly been accused of being "Russian spies" by the militants.
The video, posted online Tuesday, shows two men being interrogated, presumably by Islamic militants. The questioning is taking place in Russian, with English subtitles. Both prisoners allege having ties to the FSB on camera.
The video then cuts to show the men kneeling in a field, with an armed boy and a bearded man standing behind them. After the man reads from the Koran, the boy steps forwards and shoots the men in head point blank.
The video has seemingly been released by the Al Hayat Media Center - IS's slick media department which is aimed primarily at Western audiences. The boy featured in the video has previously appeared in other IS propaganda videos.
The FSB told RIA Novosti news agency that it "does not comment on the situation."
READ MORE: Kids' crusade: ISIS abducting & indoctrinating children – UN
According to the UN, the group abducts and brainwashes children in record numbers to use as soldiers in their bloody quest for a caliphate throughout the Middle East.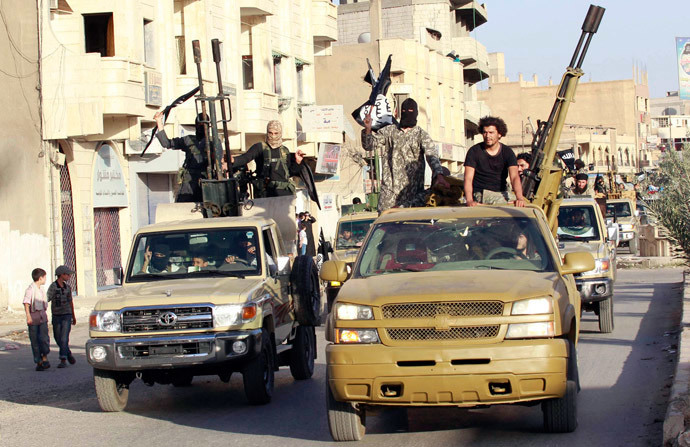 "They are abducting children and forcing them to join, they are brainwashing children and indoctrinating them to join their group. All the tools used to attract and recruit children are used by this group," UN children's representative Lelia Zerrougui said in an interview with AP in November.
READ MORE: ISIS releases moms' guidebook to raising 'jihadi babies'
Parents of potential devotees are also being targeted. IS recently released a guidebook titled 'Sisters Role in Jihad,' instructing mothers on raising 'jihadi babies.' The book suggests that mothers prepare their children for their role in mujahedeen "not only in spirit,"but also through a variety of physical training.
IS has already executed more than 1,100 civilians in Syria by beheading, shooting, or stoning, according to the Syrian Observatory for Human Rights, a British-based monitoring organization. The militant group also frequently targets its own members, the bulk of whom are killed when trying to return home.
READ MORE: ISIS executed nearly 2,000 people in Syria, mostly civilians, in 6 months – monitor
The militant Sunni group frequently captures its brutal executions on video and posts the footage online for propaganda purposes, as with the barbaric killings of journalists James Foley, Steven Sotloff, and Peter Kassig, as well as aid workers Alan Henning and David Haines.
You can share this story on social media: