'Barbaric propaganda': Top Al-Qaeda commander denounces ISIS beheadings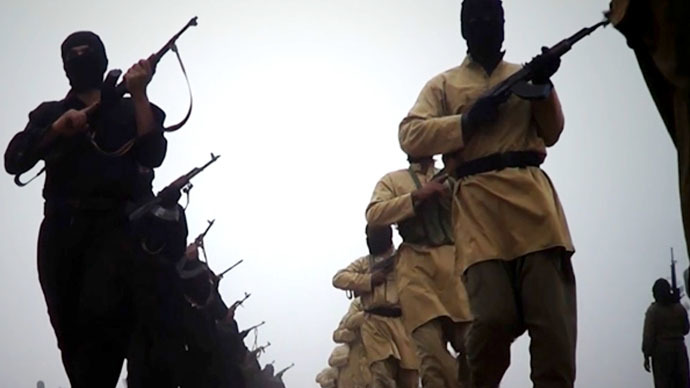 A senior military commander of Yemeni branch of Al-Qaeda has denounced the beheadings performed by the so-called Islamic State militants, saying it is was propaganda and filming it is "not acceptable" whatever they say to justify that.
Nasr bin Ali al-Ansi appeared in a video answering a question asked in his Twitter account. A journalist asked if Al-Qaeda copied the tactics of its main rival, the Islamic State organization, by executing people.
Al-Ansi said filming and promoting it among people in the name of Islam and Jihad was a big mistake and not acceptable whatever the justifications were, adding it was barbaric.
Earlier, Al-Qaeda's Yemeni wing, Al-Qaeda on the Arabic Peninsula (AQAP), threatened in a video to kill a British-born American photojournalist Luke Somers in three days if the US does not meet the terrorist group's demands.
READ MORE: Barking dog reportedly ruined US attempt to save Luke Somers
On Sunday US forces performed an action to free the hostages but two of them - Luke Somers and Pierre Korkie - were killed during the gunfight. Eight other hostages were rescued.
The video response was apparently shot before the operation.
The Islamic State (IS, formerly ISIS) was formerly affiliated with Al-Qaeda before a disagreement in tactics led to a split, with Al-Qaeda leadership denouncing the IS in early 2014. The militants of the Islamic State, which controls large parts of Iraq and Syria, launched a massive PR campaign posting videos of executions on internet, as well as other sort of propaganda materials.
You can share this story on social media: