West has forgotten MH17 Ukraine crash probe – Lavrov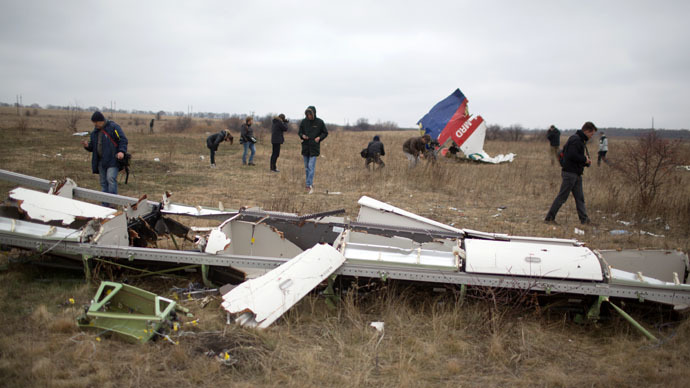 The West appears to have forgotten about investigating the tragedy of the Malaysian plane that was shot down in eastern Ukraine in July, says Russian Foreign Minister Sergey Lavrov, adding that Moscow wants at least some preliminary results published.
"The West imposed sanctions [on Russia] under the pretext of the catastrophe of the Malaysian Boeing," said Lavrov, after a meeting with his Latvian counterpart Edgars Rinkevics.
And now our Western colleagues "have completely forgotten this problem," the Russian foreign minister added.
"Russia alone is saying that it would be good to release at least preliminary results of the investigation and explain why this probe was conducted with flagrant violations of the norms, which are applied specifically for such cases within the International Civil Aviation Organization (ICAO)."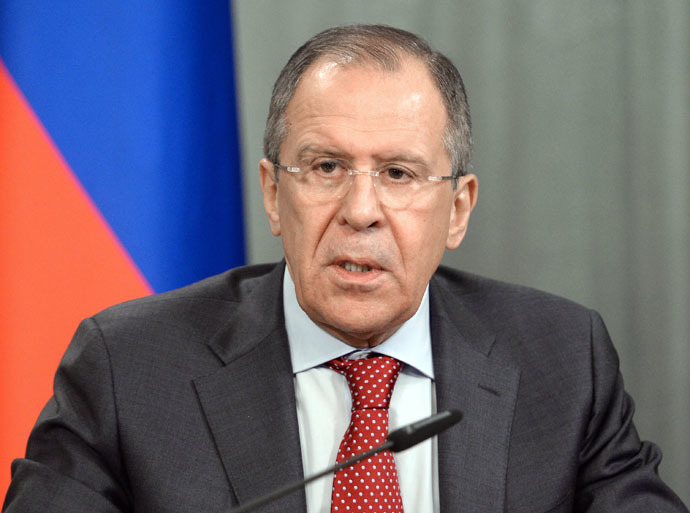 MH17 crashed in eastern Ukraine on July 17. All 298 passengers and crewmembers on board the Boeing 777 were killed. The victims were from 10 nations, while most of the passengers – 193 in total – were from the Netherlands. The second-largest number of casualties, 43, was from Malaysia.
MH17 broke up in mid-air due to external damage, according to the Dutch preliminary report
The last official report on the downed plane was in September, when Dutch investigators said the MH17 crash was a result of structural damage caused by a large number of high-energy objects that struck the Boeing from the outside. A full report will be published in summer 2015.
Russia to probe media reports that Ukraine military shot down MH17
In December last year, Moscow started a probe into a report by a Russian newspaper alleging that a Ukrainian military jet shot the plane down MH17. The witness, who chose to remain anonymous, told Komsomolskaya Pravda daily that a Ukrainian Su-25 fighter jet took out MH17 on July 17. He claimed the pilot used air-to-air missiles to shoot down the Malaysian Boeing, which he concludes was probably mistaken for a military plane.
At least 4,808 people were killed (including the 298 from flight MH-17) and 10,468 wounded in eastern Ukraine from mid-April 2014 to 6 January 2015, said the World Health organization (WHO).
Kiev may again use force in eastern Ukraine
Lavrov has also warned that Kiev might be getting ready for a new military operation in eastern Ukraine.
"We have quite alarming information - we are trying to verify it right now - that [Ukrainian] forces are planning in the near future another attempt to solve the crisis by force," he said, stressing "this would be a catastrophe."
According to Lavrov, Moscow has information that Ukraine is mobilizing troops.
"Various numbers are reported. From 50,000 to over 200,000 people should be mobilized in the army and other security forces."
Ukrainian authorities have denied the claim, stressing that its military is observing the Minsk agreements, RIA Novosti reported.
READ MORE: 'Difficult' new Ukraine peace talks begin in Minsk as Kiev sets course for NATO
Lavrov said Moscow hopes the West won't let Kiev resort to force.
"We, regardless of what is happening in Paris, Syria, Libya or elsewhere, will demand our Western partners… deal with these plans and not to let "the party of war" in Kiev destroy those fragile hopes that were born following the Minsk talks."
You can share this story on social media: