Germany to Turkey: 'Turkey must prevent terrorists from crossing its borders to Syria'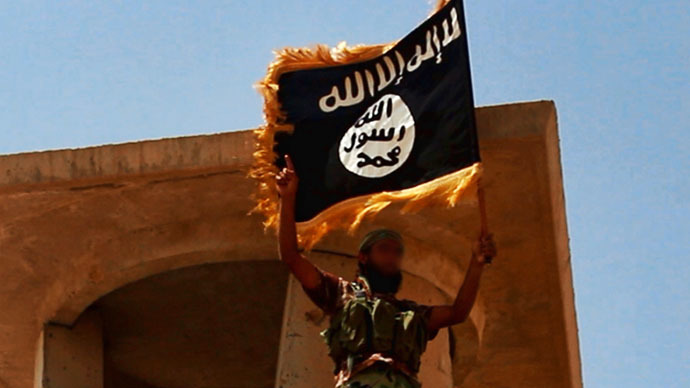 Turkey should take more action to prevent extremists from entering Syria to join the Islamic State, Germany's domestic intelligence chief believes. On Monday, Ankara confirmed a woman suspected in the Paris shootings had entered Syria via Turkey.
"It is more necessary than ever that the Turks take further action," to prevent extremists from crossing the Turkish-Syrian border," Hans-Georg Maassen, head of Germany's Federal Office for the Protection of the Constitution, told ARD TV.
He called Turkey a "key country" as over 90 percent of the militants traveled via Turkey to join the Islamic State and other terrorist organizations.
"At least 550 young people from Germany left the country for Syria and Iraq - the vast majority via Turkey," he said.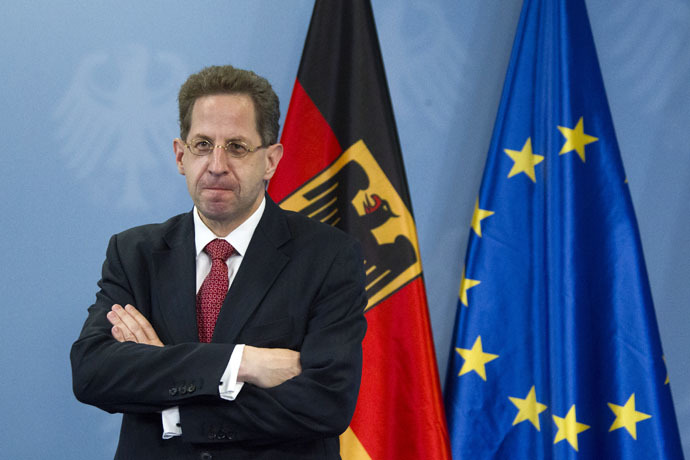 According to the domestic intelligence chief, the numbers of extremists are too high, despite partially successful efforts to stop them from entering Syria.
"So it is all the more necessary that the Turks take further measures," he added.
READ MORE: Terror alert in Germany 'highest in 40 years' – security authorities
Paris shootings suspect crossed Turkish-Syrian border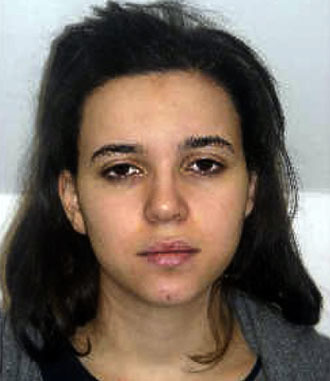 On Monday Turkish Foreign Minister Mevlut Cavusoglu confirmed that Hayat Boumeddiene, 26, the female accomplice of Amedy Coulibaly (one of the gunman involved in the Paris killings), crossed into Syria from Turkey on January 8, the Anadolu Agency reported. Boumedienne arrived in Turkey from Madrid on January 2 and stayed at a hotel in Istanbul.
"There is footage [of Boumeddiene] at the airport. Later on, she stayed at a hotel with another person and crossed into Syria on January 8. We can tell that based on telephone records," Cavusoglu said.
Coulibaly is believed to have shot a policewoman on Thursday before storming into a Parisian kosher shop on Friday and killing four people. Coulibaly was killed in a subsequent police assault.
Police discovered Boumeddiene was also connected to Cherif and Said Kouachi, the two gunmen behind the attack on Charlie Hebdo's headquarters in Paris on Wednesday, where 12 people, including four notable cartoonists, were shot dead.
Paris prosecutor Francois Molins said that Boumeddiene was in close touch with Cherif Kouachi's wife. Around 500 phone calls have been uncovered between the two of them in the last two years. Kouachi's wife was questioned by police but later released.
Later on Monday, Ahmet Davutoglu, Turkish PM said Ankara shouldn't be blamed for Boumeddiene's entry to Syria via Turkey.
"Is it Turkey's fault it has borders with Syria?" Davutoglu said, as cited by Reuters. "We need to receive intelligence first so we can track people."
He added that Ankara kept its border with Syria open to let in more than 1.6 million refugees since 2011.
We have 7,000 people on a no-entry list and deported 2,000, including French and German citizens," Davutoglu said.
The Turkish HaberTurk newspaper posted CCTV footage showing a woman identified as Boumeddiene at Istanbul's Sabiha Gokcen Airport. The woman, wearing a long dress, winter coat and head scarf, can be seen going to passport control.
You can share this story on social media: