Chomp sticks! 'Fried tooth' spotted in potatoes at Japanese McDonald's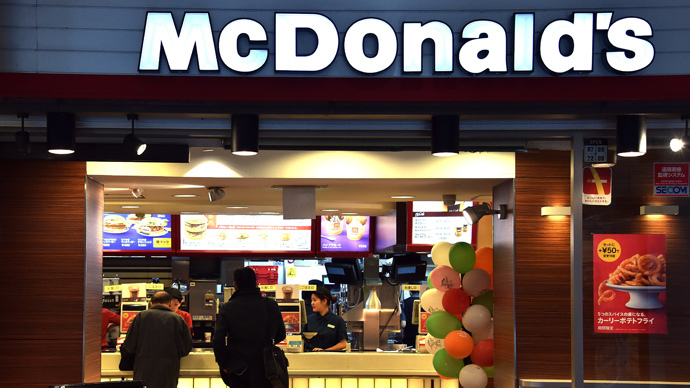 Shortly after a McDonald's customer in Japan discovered a piece of vinyl in his chicken nuggets at the weekend in Misawa, another embarrassing report said a human tooth was served with French fries at an outlet in Osaka.
A female customer, whose name has not been released, complained to the Japanese arm of the fast food giant after finding a 'foreign body' in a serving of potatoes. Independent investigations ordered by McDonald's determined that what looked like a tooth was indeed a tooth.

"I have a small child and it terrifies me to think that they could have eaten it and choked," the woman told Japan News Network (JNN).

She said she received an apology only when the store manager came over.

"The manager didn't really talk about how it got in and what action they will take in the future," the customer added.

The store manager "soothed" the woman by saying the tooth had been "fried," she reportedly said. The incident reportedly happened in August.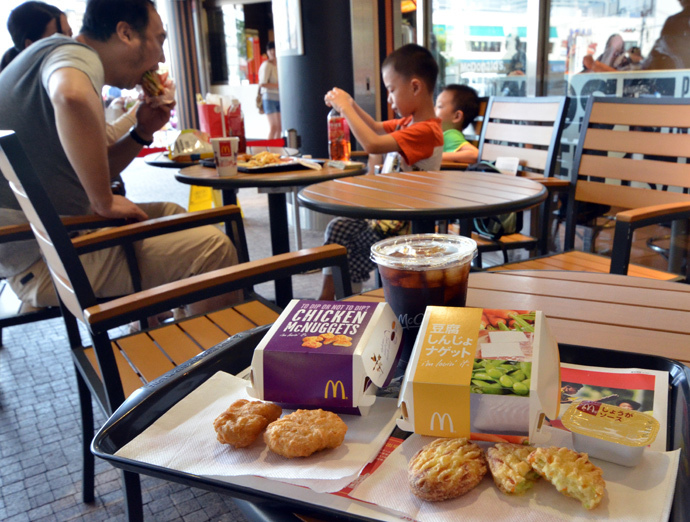 READ MORE: Vinyl found in McDonald's nugget in Japan, sales halted
McDonald's meanwhile stated that there were no employees missing a tooth at the outlet. The company believed there was a very low possibility of contamination at the US factory that had shipped frozen French fries, the network reported.

McDonald's, which has over 3,000 outlets in Japan, earlier confirmed a customer found a piece of vinyl inside a chicken nugget sold by its outlet in the northern city of Misawa, and that there was a similar case at a Tokyo eatery. McDonald's stopped selling chicken nuggets that came from a Thai production facility since vinyl was found in one of the nuggets that had been made there.

On Wednesday, McDonald's Corp. officials in Japan apologized for a human tooth, plastic pieces and other objects found in the burger chain's food.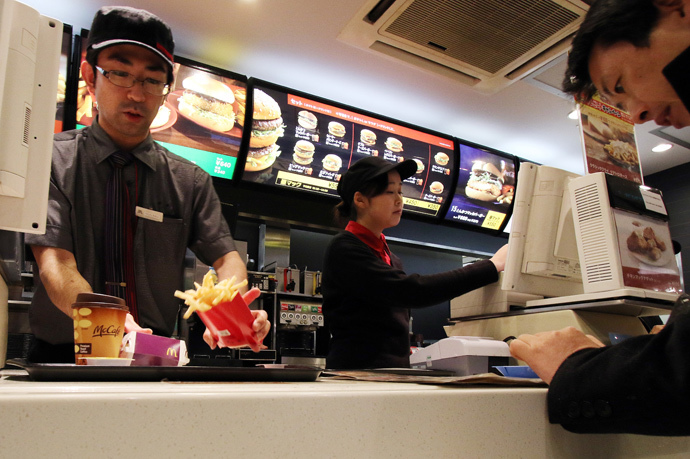 "To make such cases zero is our goal,
" AP has quoted Takehiko Aoki, a senior executive, as saying. "
We are doing our utmost to tackle them, one by one,"
he added, denying that such cases testified to an overall quality-control problem.
He said it was possible that outsiders had planted the tooth and other items.
2014 was awash with offending incidents for McDonald's. Reports said a child's mouth was injured by a piece of plastic in an ice cream sundae in December. According to the company, the fragment had fallen into the dispenser while being assembled.
In July, Chinese officials shut down food-supplier Shanghai Husi Food Co. after media allegations claiming the plant mixed expired meat with fresh produce that was then supplied to McDonald's, Starbucks and Burger King outlets in China.
Last month, the food chain temporarily stopped sales of medium and large French fries over the labor dispute at US West Coast ports. On January 5, though, the sales were resumed.
You can share this story on social media: