Vinyl found in McDonald's nugget in Japan, sales halted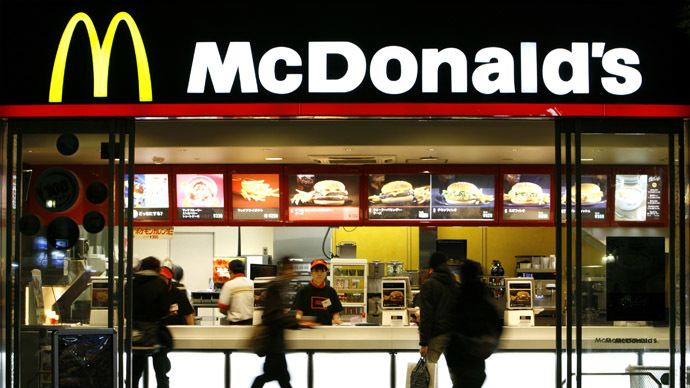 McDonald's has stopped the sales of chicken nuggets across Japan, after a piece of vinyl was found in one nugget at a chain in northern prefecture of Aomori.
The fast-food giant only stopped selling pieces that came from a Thai production facility: vinyl was found in one of the nuggets that had been made there.
The Japanese branch of the food chain has been producing Chicken McNuggets at three facilities in Thailand, following the scandal with the company Shanghai Husi Food Co. which was accused of using expired meat in its food – and sending it to McDonald's, as well as other major food chains.
The nugget in question, found at an outlet in the city of Misawa, has been sent to the McDonald's headquarters in Tokyo to be examined.
"We are starting to investigate how this could have happened," a company spokeswoman has said, AFP reported.
The chain stopped sales of nuggets that were produced at the Thai plant in question on the same day that the nugget was made, the spokesman said.
Last month, the food chain temporarily halted sales of medium and large French fries over the labor dispute at US West Coast ports. On January 5, though, the sales were resumed.
READ: McDonald's in Japan forced to serve small fries as US ports dispute hits supplies
You can share this story on social media: